In today's connected world, online presence is what differentiates a flourishing business from a struggling one. The Internet is considered as the mightiest asset for the businesses which when used properly can elevate and sustain them. It is a brand creator. However, without leveraging the power of the internet, you cannot sustain the success of your business. It doesn't matter whether you are an accountant, ecommerce owner, or a consultant, as without online presence you'll always suffer to brings new ideas to keep your business thriving. According to stats given by Google, almost 97% of customers lookout for businesses online. So, online presence is totally indispensable to capitalize on the market.
Purpose of online presence
Today, all customers are internet savvy. They carry out a lot of online research before choosing a brand or buying a product. In such a scenario, the online reputation of a business is what drives the customers. The stepping stone to online reputation is an online presence.
For any business to succeed, a website is indispensable as it serves as the quintessence of the brand. Merely having a website is not the key to a successful business. Rather, a company should have an online presence in various other platforms as that will enhance the chances of getting noticed by the potential customers. Furthermore, you also need to be smart regarding your online strategies. You should look for the ongoing trends and embrace them for a better online reputation. According to stats given by Nielsen and Google, almost 73% of mobile searches lead to action while 55% lead to conversions into the purchase. So, not just a website, but a mobile-friendly website is the need of the hour.
Apart from a website, social platforms like Instagram, Facebook and Twitter aids in connecting with the customers and fostering a bond with them. Furthermore, Google review, customer ratings, Tripadvisor and Quora play a key role in creating a brand reputation. Potential customers use these resources to mine information about a brand. So, the chief purpose of the online presence is in attracting new customers by making the brand visible. An online presence gives a boost to the visibility of your business and offers an opportunity for the brands to create its image.
Benefits of online presence in building a brand's reputation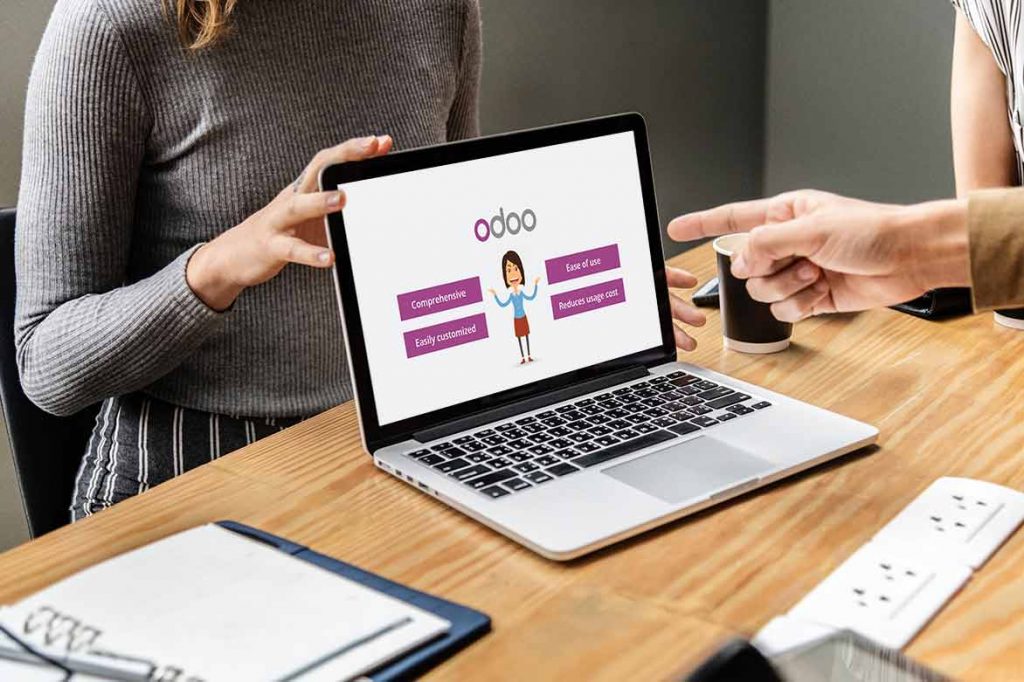 Online presence affects a brand's reputation to a great extent. It can spread a brand's message effectively, help the business in connecting with the audiences and in enhancing its online reputation.
Some of the major advantages of online presence are described below:
1. Spreading the brand's message to build its reputation
There are many businessmen who have the ability to take their business on the top but their reluctance to invest in reputation management takes a toll on their business. Having a great message is one thing and spreading it effectively is another. Even if the message is powerful, informative and attractive, it cannot gain popularity unless it is disseminated to the right customers through the right channels. You can go for printed ads or television ads but they can only attract a handful of customers. In such a scenario, online presence is the best way to reach out to masses and to promote your brand. With an online presence, you can pitch to the audiences in a better way and create a positive online reputation.
2. Establishes brand as a thought the leader
If people find your content valuable, informative and fascinating then that is the most rewarding thing in the online world. With an online presence, you can build a reputation of your brand. Once you've developed this reputation of being trust-worthy and an informative content supplier, people will visit your website more than your competitors. This will lead to better traffic and higher conversion rate. The more the traffic, the better will the online reputation. It will also allow you to establish your website as the best destination for that type of content that you supply. It also helps in building a good rapport and a strong relationship with the client base.
3. Better connections with the customers
A good online presence allows businesses to keep in touch with their customers. If a business is responsive to customers' query and feedback (whether positive or negative), it shows that the company cares about each and every customer. So, this can create a positive brand reputation. You can collect your customers' views using any customer feedback software and respond to them as needed. Furthermore, when you reply to the customers professionally and promptly, they can turn into fanatics/evangelists. An evangelist can do wonders for your business by spreading your content effectively. They can increase traffic to your website, promote your relationships with customers and play a key role in enhancing your online reputation.
Social media platforms also enable businesses to connect with customers. These give your brand a voice and makes it more human thereby giving you an opportunity to know the customers. By knowing your customers, you can streamline and modify your strategies so as to win the customers. So, social media is the best way to connect with people and create relationships with them. It also enhances a brand's reputation.
Closing notes
In today fast-paced and connected world, online presence is crucial for the success and sustainability of any business. Online presence includes having a website, customer's reviews and being active in social platforms. The online presence of a brand affects its reputation. A good online presence leads to a good online reputation which is the key to a successful business. However, managing an online reputation is a tedious task. Luckily, there is online reputation management software available in the market that can help the business in managing their reputation seamlessly.
Author bio: Aniruddh is Blogger and Software Analyst at SoftwareSuggest. Loves to dig deep into various HRMS systems, Project management software and ERP Software. Ready to grab a cup of coffee anytime, if you want to talk about tech, cars, businesses or cricket.

Laila Azzahra is a professional writer and blogger that loves to write about technology, business, entertainment, science, and health.