If you are the parent to sports-mad children who love nothing more than to run around and burn off lots of energy by playing their favourite games, pretending to be their heroes, the winter is always a tricky time. As the temperatures drop and conditions aren't quite as fair as they were at the height of summer, there is less opportunity for the little ones to get outside and play…at least not without getting incredibly filthy!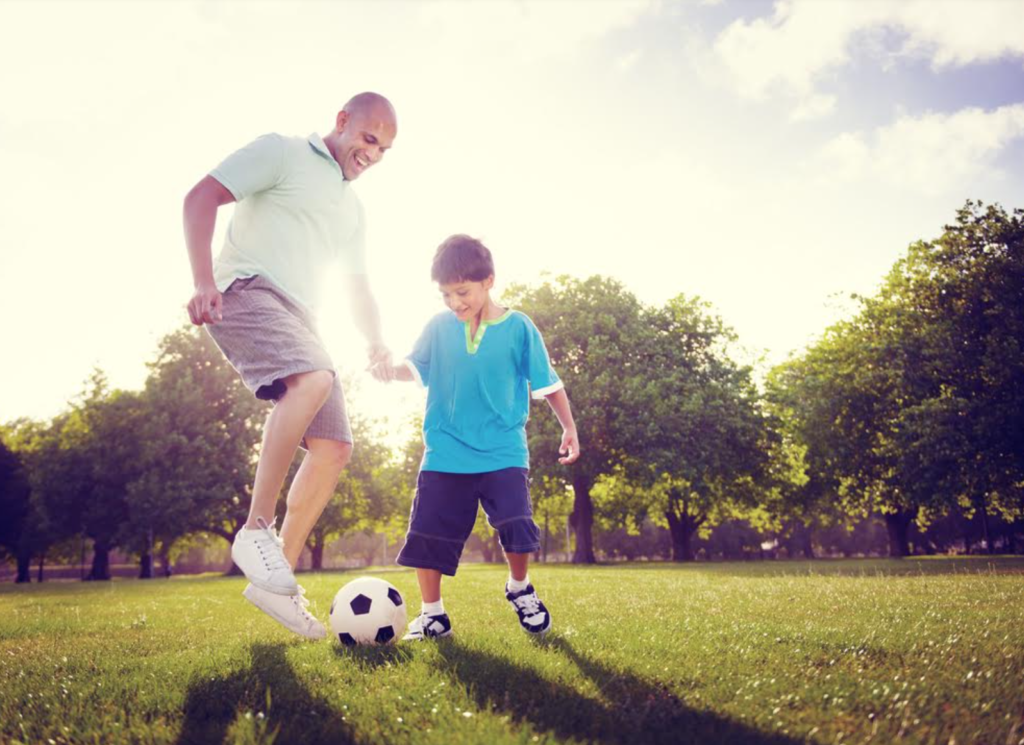 This year has been like no other with the global pandemic forcing many of us into lockdown, only leaving the home for essential reasons, and the effects of COVID-19 continue to bring the world almost to a standstill. If you have been following the news (let's face it, who hasn't?) you will be aware that the winter comes with the fear of a potential second wave of the virus that could throw us right back into lockdown.
That will cause all sorts of social and economic problems, but more closer to home it may also mean that we, as parents, will be faced with the daunting task of explaining to our children that they cannot play with their friends. Again.
So, how do you keep a sports-mad child active?
Transform Your Garden
The garden is the best place in the home to renovate for active children as this is the most natural place to play sports such as football, basketball and more. After all, you don't want to risk anything being broken inside the home!
In the winter, however, your outdoor space may not be the place you want to spend all of your time. Not just because of the cold temperatures (if you are running around, you won't feel the cold), but due to wet conditions which can make lawns muddy and slippery – far from being safe for little ones to run around.
It is easy to revamp your garden space for the use of sports by investing in some equipment, tall fencing (to try and stop those balls from flying into the neighbours' back garden) and some artificial grass, to keep the field fit for purpose. Whether we are thrown into a lockdown or not, your children will benefit from having their very own sports arena right outside their backdoor. Oh, and you can make full use of it, too.
To the Park!
Whether we are in a lockdown or not, you will still be able to at least go to the park as part of your daily exercise. You might not be allowed to use any public playground equipment, but you can still make use of the open green space in which to play and run around. Children are fantastic for making their own games and having a whale of a time, but sports-mad children will undoubtedly insist on bringing along a ball to play with. As long as you adhere to your area's social-distancing restrictions, you can still play sport in your household or bubble.
That means a game of football, catch, basketball and other games are possible. Although you may have to limit numbers and get inventive, it is still possible. Furthermore, if we are back in some kind of lockdown, getting out of the home will be good for both yours and your children's mental health. Even if the weather is a touch on the cold side, it won't do you any harm.
This winter promises to be like no other and, fingers crossed, 2021 is much better than 2020. Until then, please remember to stay safe.

Laila Azzahra is a professional writer and blogger that loves to write about technology, business, entertainment, science, and health.