Camlock coupling is a quick and convenient connector between two pipes. It is used in a variety of industries. It is a tool that connects two halves. It is a heavy-duty tool that proves its use in a lot of ways. Over the years, the Camlock coupling has been highly adopted in many industries due to its reliability and highly practical nature.
The Camlock coupling has several practical uses that have made their use inevitable in most industries that require fitting and fastening two or more pipes. Hence, it is useful in many industries, including but not limited to oil distribution, agriculture, cleaning, military, pump connections, and manufacturing of paints, dyes, and inks.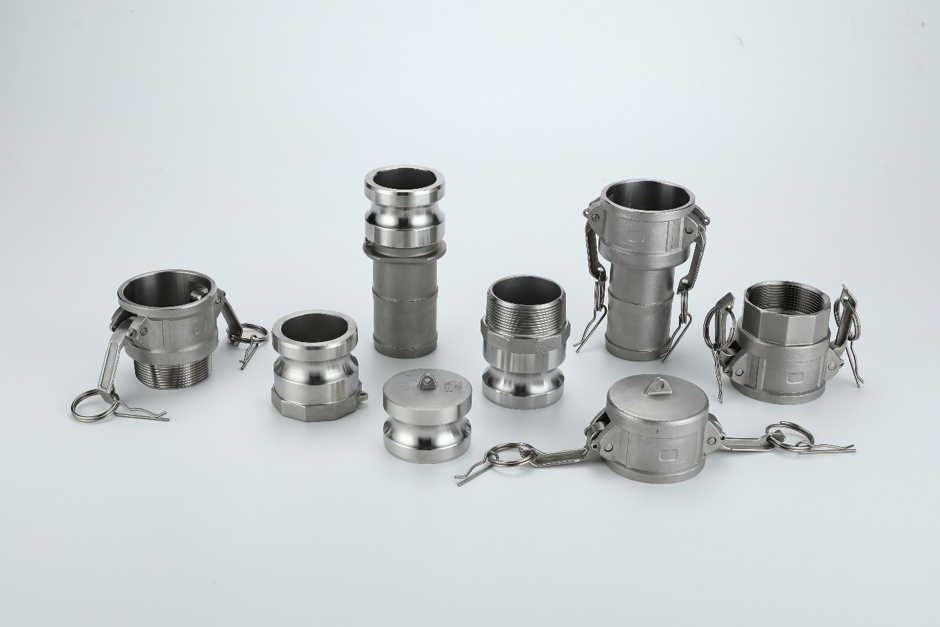 Many of these industries require either a steady supply of liquids through pipes or need to change their couplings frequently to ensure continued operation. Camlock couplings are a reliable solution for these industries.
The benefits of using Camlock coupling
1. Long service life
One of the biggest advantages of using a Camlock coupling is its excellent longevity. It is a solution that one can use for once and get the benefits of for a long time. The tool's relatively simplistic nature makes it highly practical in providing long-term service. Fitting it between two pipes and securing it with the two connectors around, it is a very simple yet highly effective mechanism.
2. High quality
Camlock coupling is intrinsically a highly durable and good quality tool. The type of use needs it to be of high quality built. A good Camlock coupling manufacturer offers Camlock fittings in a variety of materials like brass, aluminum, stainless steel, polypropylene, and nylon. These different materials offer different levels of durability and longevity. The Camlock coupling catalogue can help you find the most suitable option, depending on your needs.
3. Easy to maintain
Another reason why companies across so many industries have come to adopt Camlock coupling is its ease to maintain. Things like cleaning are made easy with its highly maintainable nature.
Unlike some other solutions like hose coupling, removing a Camlock coupling needs unlatching the connectors; it does not require strenuous efforts to remove the tool. Thus, Camlock coupling is also the right choice for industries that need to change the couplings frequently. The quickness of the operation does not cause any wastage of time either.
4. Easy to use
One of the biggest advantages of the Camlock coupling is that it is high reliability in its service of operation. In a male coupling, you need to bend the cut ends of the pipes to shove them to slip over the coupling. Even in a female coupling, you need to bend the ends of the pipes to shove them inside the coupling.
In some other camlock coupling types, you have to secure the pipes with screws. These operations make the complicated and difficult. The Camlock coupling has a very straightforward operation; attach a pipe and secure it with the connecter. It also does not require using a lot of strength.
5. Highly leakage-proof
Other types of couplings need high adjustments of the pipes, like shoving them over their edges or inside them. If the pipe's ends have cracks, then they can get deeper, leading to leakage. These mechanisms can even affect the pipe's life.
The Camlock coupling has one of the biggest advantages that their mechanism makes them leakage-proof. It does not need to use a lot of force in its installation, which does not lead to the development of cracked edges to the pipes. Thus, there is no chance of leakage. Besides, the mechanism does not affect the pipe's life.
Camlock coupling is a universal solution for pipe coupling in a variety of industries due to its high reliability, easy to use nature, leakage-proof nature, long service life, high quality due to multiplicity of materials choice, and high maintainability.
Union Metal Company is one of the most sworn-by choices in the market for providing Camlock couplings, Guillemin couplings, Sanitary fittings, Storz couplings. Besides, the firm also offers some of the widest ranges of options in terms of the choice of materials. Even in Camlock fittings, you have options like stainless steel, brass, aluminum, nylon and polypropylene.

Jesslyn Tan has graduated from London School of Arts with a degree in photography and when she returned to America, found herself unemployed for the longest time. Not letting the rejections get to her, she focused on branding himself as an individual, and after slowly building her portfolio and networking, she was able to start his career as a freelancer, work at his own schedule, and also pursue traveling, his other passion. She loves taking portraits of people and exploring the local cuisines of the places he visits.