Introduction
Are you looking for the right floor plan software to help you create a home layout or commercial building design? With so many floor plan software options available, it can be difficult to determine which tool is the best fit. Some floor plan software offers free versions but lacks templates and customization options. On the other hand, there are some great technical tools, but they all require a thorough understanding of materials, texturing, layouts, and such.
If you are also planning to create your floor plan and are currently struggling to choose between the right floor plan software, you are at the right place. In this article, we have evaluated the top 6-floor plan software based on user reviews, friendliness, ease of adaptability, cost, and features.
Here is a detailed list of the top 6-floor plan software for commercial and personal use in 2023:
EdrawMax
EdrawMax is an outstanding floor plan software that can be used to create detailed designs with ease. The intuitive drag-and-drop interface makes it the perfect choice for users of any skill level, from beginner to expert. It offers extensive symbols, shapes, and pre-made templates to shape your design into reality quickly.
EdrawMax provides more than 1000+ drag-and-drop floor plan symbols and templates that are easy to use and incredibly detailed. It lets you design your floor plans with just a few clicks, allowing you to quickly create photorealistic presentations of your project. Plus, it's cloud-compatible, so you can easily share files with other applications or users on different platforms. All in all, EdrawMax is definitely worth checking out if you're looking for intuitive software that can help you create stunning floor plans with ease.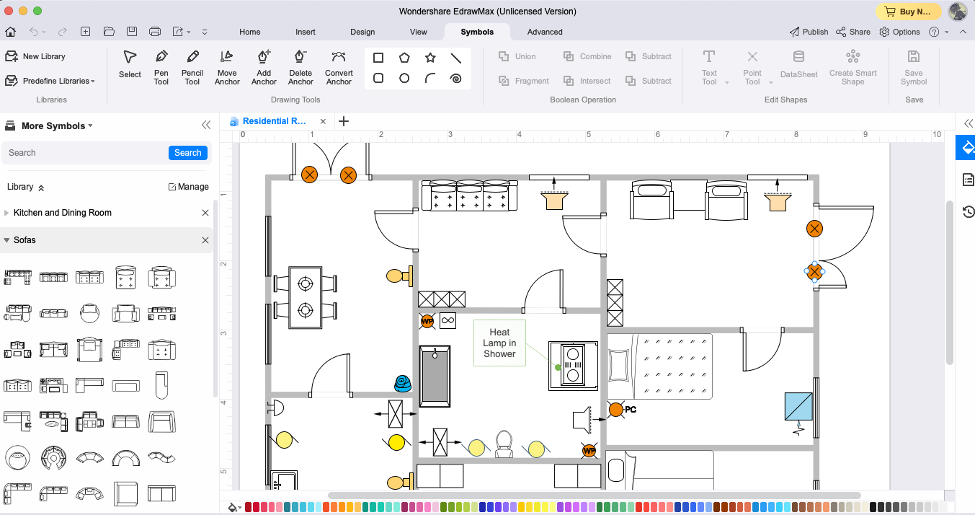 EdrawMax also offers plenty of customization options to get exactly what you want from your floor plans. You can adjust the size, shape, and color of visual elements to make your space unique. Plus, it comes with pre-defined standard furniture symbols to help you plan out the layout of each space in advance while still leaving room for adjustments. Finally, if you're having difficulty figuring out the best configuration for your design, the software includes a powerful Autofit feature that will automatically rearrange everything to give you an optimal result.
Why Do Users Like It?
EdrawMax lets you create 280+ diagrams, like infographics, building plans, elevation plans, HVAC plans, science diagrams, management diagrams, business reports, and more.
The tool is free and offers a 7-day free trial period.
You don't have to buy software for macOS, Windows, and Linux machines individually. The bundled options let you download the offline app based on your operating system.
With remote collaboration, users can quickly create virtual teams and customize floor plans from the comfort of their homes.
EdrawMax has an enormous user-generated template community, offering new floor plan templates to registered users.
What Do Users Not Like About It?
Too many features can be overwhelming for beginners.
Cost:
Free Version
Subscription Plan: $99/year
Civil 3D by Autodesk
Civil 3D is a professional engineering platform from the Autodesk family of products. It includes comprehensive tools for designing and building high-quality floor plans for all kinds of projects, including residential homes and commercial buildings. With advanced features like automated 3D rendering and detailed models, Civil 3D can help you create stunning home layouts accurately.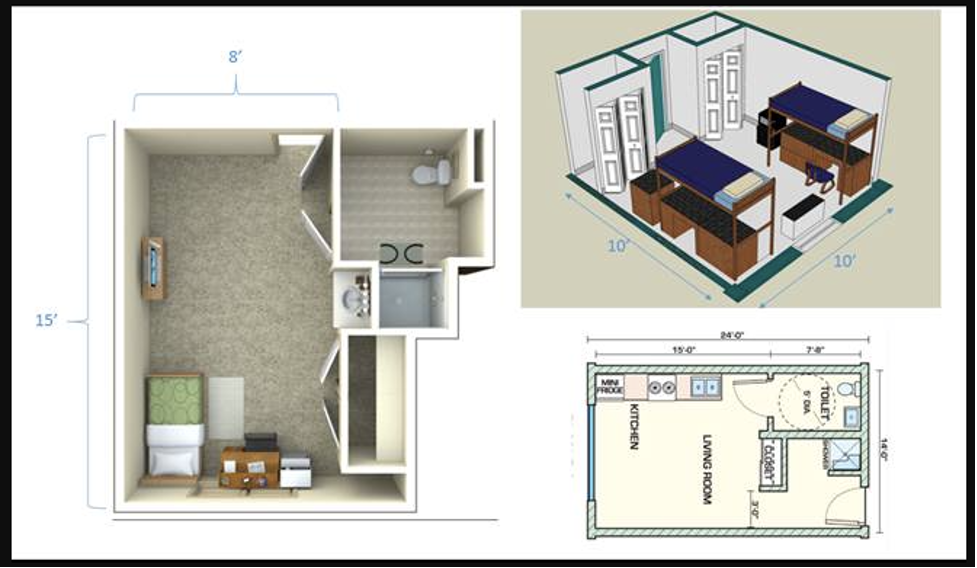 Civil 3D by Autodesk offers a range of presets and components that you can customize for your project. It also comes with powerful photorealistic rendering capabilities. The software makes it easy to adjust structures, rotate objects, and visualize the floor plan in both 2D and 3D views. It can also provide detailed output drawings with accurate measurements that meet industry standards. You can save time by reusing assets from previous projects or utilizing ready-made templates. Plus, Civil 3D gives you the ability to adjust settings easily, such as lighting, textures, and materials.
Why Do Users Like It?
Little to no learning curve is required if you are from a civil engineering background.
A great number of commands to use while creating distinctive floor plans.
It works with a model-based environment and Autodesk's Building Information Modeling (BMI) for better project collaboration.
What Do Users Not Like About It?
If you are not from a tech background, creating a floor plan with Civil 3D would be challenging.
Users have complained of poor simulation and calculation features.
The cost of using Civil 3D by Autodesk falls on the higher end of the curve.
Cost:
Monthly Plan: $320
Annual Plan: $2,550
Three-Year Plan: $7,650
Live Home 3D
Live Home 3D is a robust and intuitive floor plan software solution, perfect for homeowners who want to create detailed home layouts. With plenty of features that promote user-friendly design, such as walls and materials editing, an object library with over 800 items, and lightning adjustment in real-time as you work, users can create great-looking results quickly and efficiently.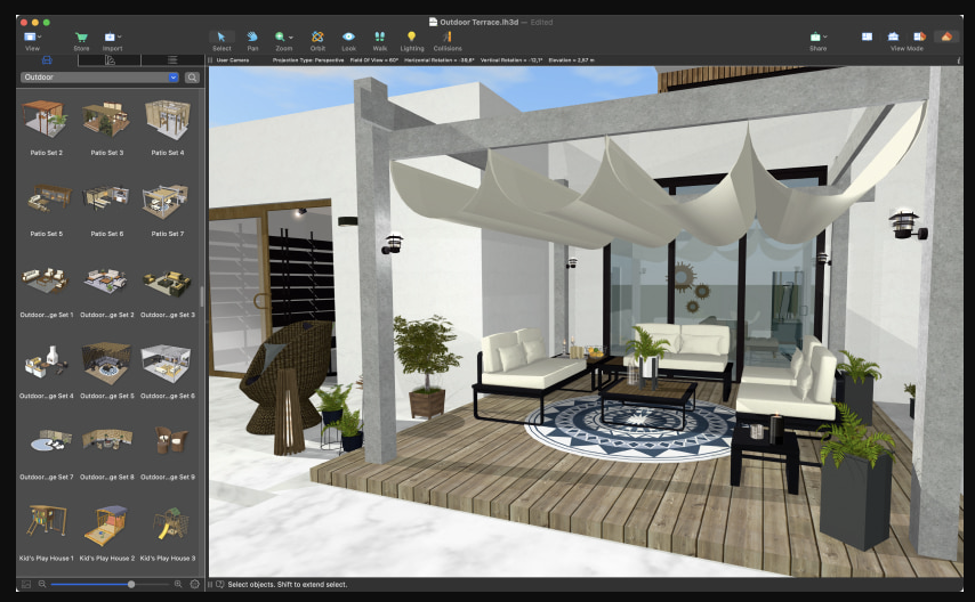 Live Home 3D helps you visualize the interior design of your home in exquisite 3D graphics. Easily add walls and other architectural elements while the software automatically takes care of snapping to coordinate points, drawing measurement lines, and updating calculations instantly. Additionally, the included object library boasts over 800 items, so users can create rooms that accurately reflect reality. The tool also allows you to adjust lighting levels in real-time to see how different interiors will look under various lighting conditions or changing times of the day. With its simple yet powerful features, Live Home 3D is a good choice for experts.
Why Do Users Like It?
This floor plan software makes it easy to create and visualize your floor plans.
Users have appreciated its 3D visualization features.
What Do Users Not Like About It?
One cannot add objects within a room.
Users have encountered several problems while re-opening the app.
The premium features provided by Live Home 3D are not pocket friendly.
Very limited customer support
The Pro versions are limited to one operating system, meaning if you have taken the Windows lifetime license and are now moving to macOS, you will have to buy a separate premium license.
Cost:
Windows: Free; offers in-app purchases
Live Home 3D Pro for Windows: $49.99 (lifetime license); you have to pay extra for bathroom items, materials, style furniture, and more.
SketchUp
SketchUp is another 2D/3D modeling software that offers powerful 3D tools to help homeowners create stunning designs. It also has an online library of free models for users who don't have time to model everything from scratch. Additionally, if you need a more in-depth look at your next project, it allows you to use virtual reality and immersive walk-throughs of your plans. With features such as object snapping, imported images, and dynamic directions and tutorials, SketchUp is a good choice for those with technical knowledge of creating floor plans.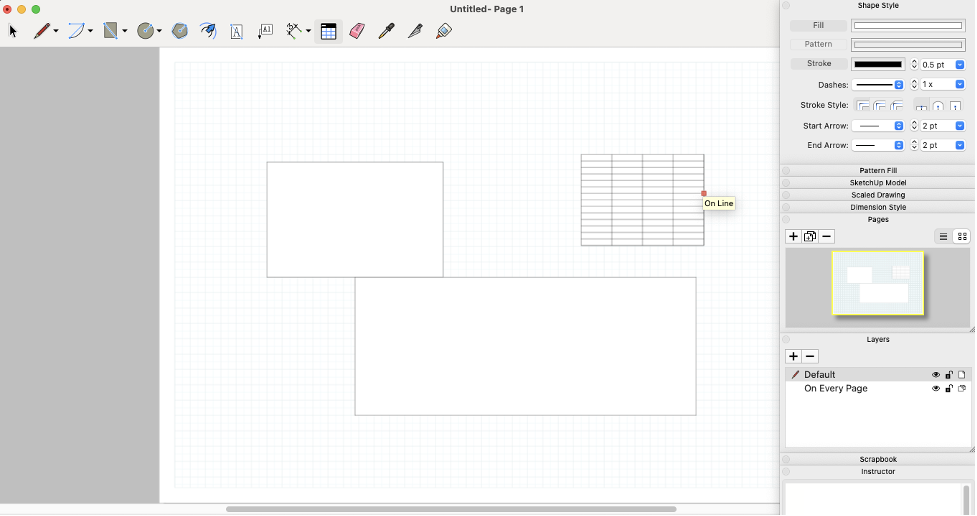 Moreover, you can use features such as materials and styles to render designs that reflect a specific look. With its intuitive design, SketchUp is perfect for professionals looking for an easy way to create 3D plans quickly. Furthermore, SketchUp has extension plugins available in their online store, which help users add special abilities like photo textures and architectural tools. Whether you're a novice or an experienced designer, there are plenty of options within this software to make your next floor plan project a success.
Why Do Users Like It?
This floor plan software easily renders with different advanced tools.
Users have reported that the tool has easy-to-remember commands.
What Do Users Not Like About It?
It requires a learning curve to create a simple floor plan.
Users have reported that the tool lags when they upload or download heavier files.
Photorealism is not possible with this tool.
Desktop users have complained that they cannot access this floor plan software unless they subscribe to a premium plan.
Price:
Go Plan: $119/year
Pro Plan: $299/year
Studio Plan: $599/year
PlanningWiz Floor Planner
PlanningWiz Floor Planner is an easy-to-use online tool designed to help you create exquisite 3D floor plans for your property. Whether you're a budding interior designer, a homeowner looking to reorganize your living space, or a real estate developer, it's a good tool to help you with all your planning needs. With PlanningWiz Floor Planner, users can quickly and easily view 2D and 3D floor plans while customizing walls, doors, windows, furniture, and fittings and accurately measuring rooms. You can even save your sketches in popular image formats, such as PDFs, with one simple click.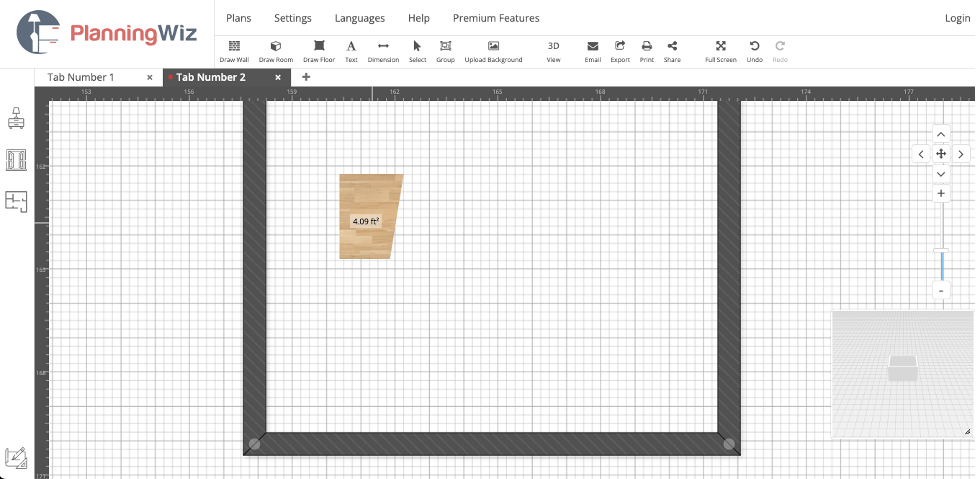 PlanningWiz Floor Planner has many advantages for users. It is a comprehensive and user-friendly program that allows anyone to design floor plans quickly and easily. The intuitive drag-and-drop interface will help users visualize their space, while the tools available will allow them to add furniture, fixtures, and accessories. Furthermore, it can be used in commercial settings and comes with an integrated materials list, cost estimator, and background grid functionality.
Why Do Users Like It?
It comes with a knowledge base and tech/phone support.
It helps in visualizing ideas with both indoor and outdoor designs.
What Do Users Not Like About It?
The tool comes only in the Web app version.
It does not easily integrate with other tools.
Limitation to customer management and data export options.
Limited features in the free plan.
Price:
Free Plan: Allows creating five-floor plans
PRO Plan: $23.48/month
SmartDraw
SmartDraw is a floor planning software designed to make drawing beautiful and easy. With pre-fabricated templates and tools, users can quickly design an accurate floor plan with drag-and-drop features. SmartDraw provides various customization options so users can add rooms, furniture, and other elements to the plan. It also has a Symbols library for users to easily insert objects into the plan. Furthermore, its specialized algorithms generate automated dimensions with just one click!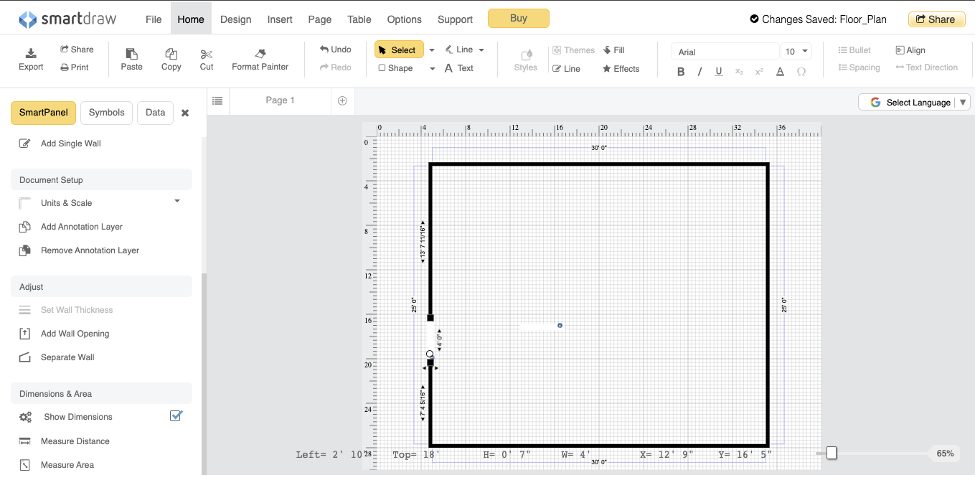 SmartDraw allows users to create detailed 2D designs quickly and easily using automated templates, symbols, and objects. Additionally, its cloud-based platform ensures that plans and designs can be accessed from wherever the user is without enduring lag times or slow download speeds. Finally, SmartDraw Floor Plan Software is scalable enough to handle both large-scale projects as well as small personal projects with ease.
Why Do Users Like It?:
SmartDraw is not limited to only creating floor plans.
This floor plan software provides intuitive collaboration features.
What Users Do Not Like About It?:
It requires the technical expertise of floor plans before you start using this tool.
The premium features are not pocket friendly.
Customer support could be improved.
Price:
Single User: $9.95/month, billed annually
Multiple User (minimum of 5 users): $5.95/month, billed annually
Conclusion
In terms of architectural drawing, the world has taken a 360-shift. There was a time when civil engineers used drafters to create 1D floor plans. However, with technological advancement, clients are no longer dependent on engineers. Rather, they can use DIY floor plan software to create the basic layout of their dream house. As discussed in this article, several options can be available for you. But if you are planning to use a tool that offers premium support, templates, an easy-to-use interface, has multiple export options, and is great for beginners and professionals, we will recommend going ahead with EdrawMax.
No matter what you're working on—whether it's a residential or commercial project—EdrawMax has everything you need to make your floor plan easy and efficient. You can even use the software to create your floor plans and other important diagrams that come in handy while you visualize your home. Other features include detailed measurements, elevation views, shadows, snap lines, and grids for precision planning. All in all, if you want lasting results when it comes to getting the perfect floor plans, EdrawMax is a great choice!

Laila Azzahra is a professional writer and blogger that loves to write about technology, business, entertainment, science, and health.