Few people in the entertainment industry have had as varied and successful a career as Enzo Zelocchi.
Starting as an actor, he quickly branched into directing, producing, and writing. His latest project, "No War," is garnering critical acclaim and has already won several awards.
Mr. Zelocchi's skills as a director are on full display in this powerful film that tackles an important subject matter. Today, we're going to dive into the world of Enzo Zelocchi and the magic behind his work on "No War" and his illustrious career in show business.
Who is Enzo Zelocchi?
Enzo Zelocchi is an Italian-American LA-based filmmaker of an award-winning caliber. With experience in all aspects of the entertainment industry, from writing and producing to directing and acting, it should be no surprise that his projects have been so successful.
His latest feature film, "No War," has already won several awards (56 in total), including Best Cinematography at the American Independent Film Festival and Best War Movie at the Berlin Indie Film Festival.
What is "No War" about?
Enzo Zelocchi – "NO WAR" – Trailer

No War is Enzo's latest release, and there's no doubt it's taken the world by storm. It's a powerful, moving story about John, a CIA contractor who travels to Ukraine with his team to look for Russian weapons of mass destruction.
However, his world is turned upside down when he meets a small Ukrainian girl and saves her during an intense gunfight against Russian forces. When the rest of John's team is taken out, John and the girl must run to the safety of the border with the Russian military hot on their tail.
The movie was released with the current Ukraine-Russian conflict in mind, and this only amplifies the masterpiece that is No War and Enzo's genius.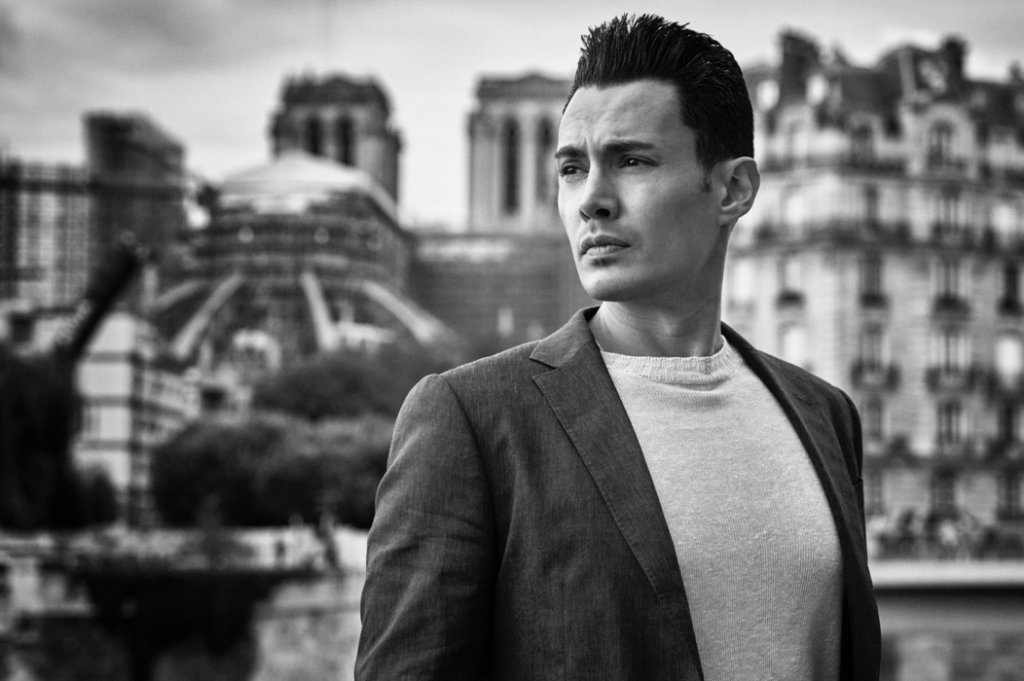 In an interview with Cineddiction, Enzo said;
Initially, I was set to shoot a zombie project. But after inspecting the scenery, props, and costs associated with it all – something in my head just said "No War". Despite having no script prepared nor ample time for pre-production, I made an impulse decision to take a big risk and go through with this grand plan anyway. The news of Russia-Ukraine's ongoing conflict had been quite loud lately – so why not use that as our inspiration? With the Chernobyl backdrop from Ukraine paired together with all of its military paraphernalia available on site; it felt like the best fit for what was spinning inside me.
Enzo is Changing the Game
The success of No War is not Enzo's first success, and it surely won't be his last. His career started in 1998 when he was tasked with the associate producer job on Shadow of Doubt. Since he's been involved in plenty of projects, including Find Me Guilty (2006), A War Hero (2012), and Life is a Dream (2014).
However, perhaps his most famous role was My Little Princess, released in 2010.
The movie (which currently sits at a 9.9/10 rating on IMDB) was a firm favorite, and Enzo wore all the hats as a writer, director, and lead actor. The story follows Aaron, a twenty-something Jewish man who returned home from the Iraq war to find his wife on her deathbed. He and his little girl Irene continue to live life, even as she's diagnosed with terminal cancer.
The story is indeed heart-wrenching and incredibly well told. My Little Princess went on to win over nine awards, including Best Soundtrack, Best Family Film, Best Performance by a Lead Role Actor, and Best Independent Film.
This is coupled with plenty of other exceptionally highly-rated movies, including Angels Apocalypse, and A War Hero, cementing Enzo as an incredible filmmaker in the industry.
With plenty of awards to speak for his accomplishments, be sure to look out for his future projects, as they're sure to offer just as much.
He has a unique vision that he puts into every project he works on, which is why his work has been so successful. As Enzo continues to break boundaries in the entertainment industry and create fantastic content for fans worldwide, it's clear that he will continue to be a significant part of the creative landscape.
Where did Enzo Zelocchi come from?
With so much success and back-to-back hit movies, you would have thought that Enzo would have spent his life dedicated to the movie world, but this is just not the case.
Enzo actually started out with humble beginnings as an accountant, but he was driven by his dream of producing movies for the big screen. He was modeling, using his good looks and charismatic attitude to score roles, even at the age of 13.
But growth in his career was slow and steady. However, after an appearance on an Italian TV show and a successful modeling contract, things really started to take off. Booked for TV shows and movie slots, it was clear that Enzo had an innate talent for the movie business.
He eventually quit his job and decided to take a huge leap of faith when he moved to Hollywood. Of course, the rest is history.
Enzo's story inspires us all; no matter where you come from or your background, you can always achieve great things if you put your mind to it.
The Next Steps on Enzo Zelocchi
Enzo has plenty of work to keep himself busy.
Of course, so many of us roll our eyes when it comes to movie stars with their fame and fortune, but the aura of Enzo Zelocchi is a little different.
According to his IMDB, Enzo is writing, producing, and acting in up to five other movie projects, set to be released across 2024 and beyond, and has plans to work on his new medicare system named A-Medicare.
Acclaimed to be the new 'Amazon of Healthcare', it's clear to see that Enzo is truly and deeply as passionate as he is ambitious when it comes to entertaining and changing the world for the better.
With his latest movie, No War, winning 56 awards worldwide and over seven million followers on Instagram, it's clear that Enzo has a story to tell, and it's worth listening to. Be sure to keep an eye out for all of his future projects, and you won't be disappointed!
Be sure to follow Enzo Zelocchi on Instagram, Facebook and Twitter for the latest updates about his current and upcoming projects.
Enzo Zelocchi – a true champion of the entertainment industry with over 86 Awards in film festivals. Enjoy the ride!
Enzo Zelocchi – Afternoon in Paris
https://instagram.com/enzozelocchi
https://www.imdb.com/name/nm1738420/
https://a-medicare.com/about-the-company/ceo-enzo-zelocchi/

Laila Azzahra is a professional writer and blogger that loves to write about technology, business, entertainment, science, and health.