If you are looking for a pair of new headphones, we are sure you want to bring home with you only the best of the best. You have probably already asked yourself how to choose the right headphones for your use and needs. And what aspects should you take into consideration when comparing all the different headphones brands in the market? How to get the best deal without losing your money and sanity spending hours and hours surfing through a ton of different websites?
As you might have noticed looking around you, headphones have come back to be a highly requested product. So, we can say good-bye to the main trends of the early 2000s: earphones, Walkman, and mp3 readers.
In this article, we will see together the main points you need to consider when selecting the right type of headphones for your needs.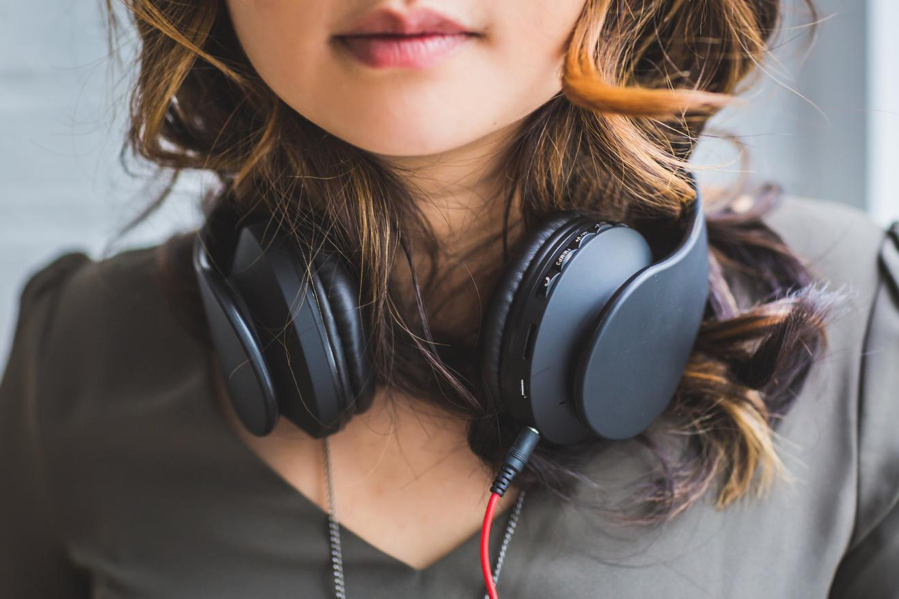 How to choose the right type of headphones
If you are a novice with headphones, you might start feeling dizzy once you realize there are tons of models and brands available on the market. Let us take a practical example of someone who wants to listen to great music in complete isolation from all surrounding distractions. This person would definitively need to get a pair of noise-cancelling headphones and not DJ headphones.
Let's dig deeper together in what are the main parameters to consider before rushing to buy your new headphones and what are the parts that compose it.
Impedance
This parameter refers to the resistance encountered by the sound before leaving the headphones. The higher this number, the better the sound quality will be, despite the price which will be higher than with other standard headphones. The impedance is measured from 6 Ohm to 600Ohm, while this value actually also depends a lot on the amplifier you will connect your new headphones to.
The best models of headphones have a high impedance. However, as we have just mentioned here above, headphones with a too high impedance – like studio headphones – won't allow you to listen to any sounds without the help of an amplifier.
You can of course still use an amplifier even if the impedance is low. By doing this, the quality of the sound you will hear will be much higher.
Band length
Each sound is made of many bands. Headphones need to be able to reproduce as many bands as possible to create a clean and rich sound. The human ear can hear sounds from 20Hz to 20Khz, and the upper limit grows dimmer as the years go by. Except for ageing ears, the upper limits also depend on how well-trained our ears are. A musician will always have a higher hearing band than an average person.
Besides, a wide band length is not always the right value to judge the quality of a pair of headphones, since sounds higher than 18000Khz are difficult to hear. If your headphones can create unusually low bands, you will listen to more vibrant and more detailed bass sounds. If the headset you chose can generate very high bands, you will hear much more brilliant and vivid tones.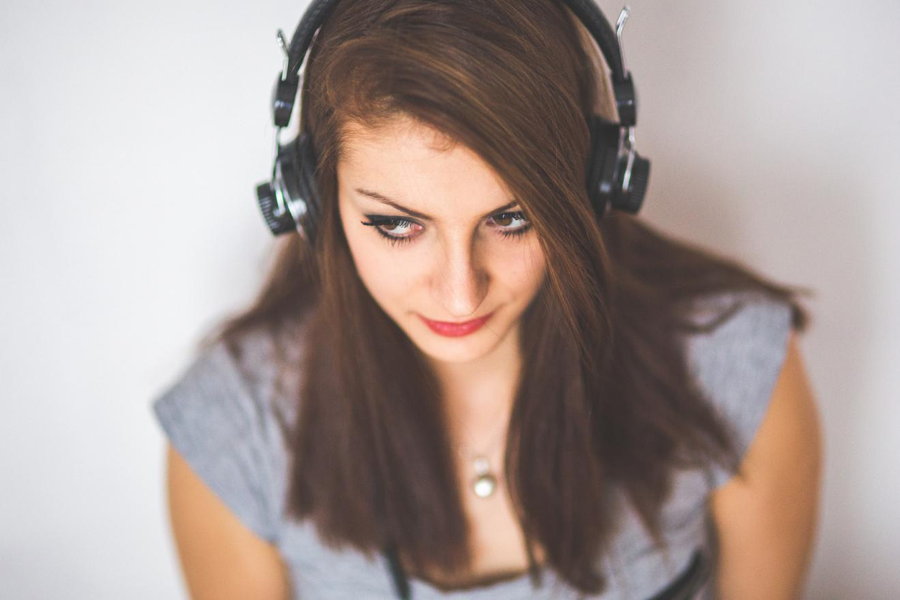 Sensitivity
This element indicates the intensity through which headphones can emit a sound in terms of decibels (DB). The higher this number, the cleaner the music you will hear on a high volume. Basically, if you raise the volume to the maximum, you will not hear a distorted sound in your ears.
The basic advice is to always favor quality over price. There's no point in using a pair of headphones creating such a strong dim that you can't even listen to the music. If you make the right choice, you will have the best quality at a reasonable price.
Size
This is an optional parameter, which is far less critical than the other ones we have just mentioned. Bigger headphones will always ensure a higher sound quality than smaller ones. This factor might seem to be going against comfort and convenience, but that's not always the case. Not all high-quality headphones that cover the ear completely are uncomfortable and troublesome to carry around.
Weight
When you wear headphones for long periods of time, you will feel pain on your neck or aching ears. This is particularly true for DJs, who have to spend hours and hours listening to music. This factor will have a direct influence on the quality of your hearing experience, especially if you often spend hours and hours carrying headphones around with you.
Take into consideration also the materials used to make the pair of headphones you are considering to buy since this is the first element that will affect their weight.
Connection
The methods used to connect your headphones to other devices is nowadays one of the main points to consider before making a purchase. In the past, the only way to connect a headset to any other sound reproduction devices was through a jack or mini jack cable. Now we can rely on many more options, such as Bluetooth, that can connect two or more devices without the need to use any wires.
You need to be sure that the headphones you want to buy actually support this technology, and the same goes on the other way round for the device you want to connect.
Bluetooth is highly recommended for those who play many sports, are always moving from one place to the other, and who travel a lot. While if you are a DJ or you work in a recording studio, you would be better to rely on the old but good jack cable.
Virtual Dolby sound 7.1
This sound technology is mainly used for gaming headphones since it allows you to hear exactly where the sound is coming from. That's basically as having a cinema in your ears.
Investing in high-quality headphones with a real 7.1 sound system is definitively the right choice for gamers, who need to hear where the enemy is hiding in a short time slot.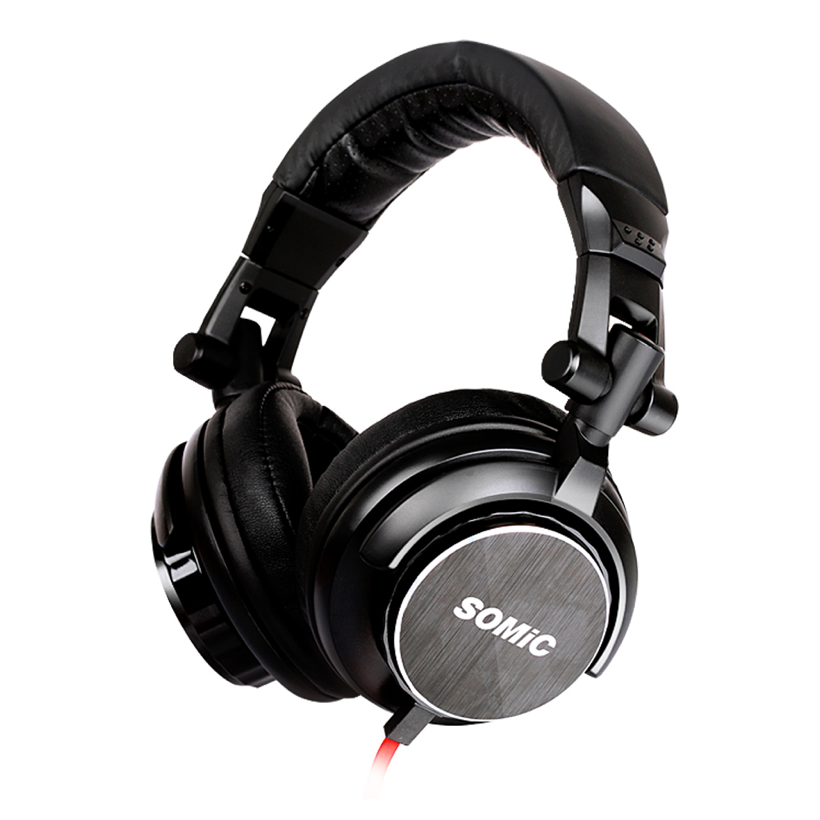 And the winner is …
Now that we've seen the main aspects you need to consider when choosing your next pair of headphones let's also talk about one of the brands that deserve the most attention. SOMiC is a leading gaming headset and music headphones company with more than 20 years of experience in innovative and technologically-advanced audio products. Take for example the SOMiC MM185 Music DJ Headphones with new 50mm driver unit for excellent audio performance and high-quality ear cushions for a comfortable wearing experience. If you love video games, you can opt for the gaming headset SOMiC G801 with a 40mm sound unit, a detachable microphone design, and broad compatibility with Xbox One, Nintendo Switch, PS4, smartphones, iPhones, iPads, PCs and any other devices with a 3.5mm jack.

Laila Azzahra is a professional writer and blogger that loves to write about technology, business, entertainment, science, and health.