Alexander Payne has seven feature films under his belt. He has won two Academy Awards for Best Adapted Screenplay for "Sideways" and "The Descendants," and the Nebraska-born filmmaker still spends most of his time at home in America's heartland. Payne lives in downtown Omaha, which he hopes helps keep him grounded and provides the perfect balance to working in Hollywood.
Payne's grandfather and father operated a successful downtown restaurant in Omaha for decades just one block away from his apartment. "My family had it for 50 years," explains Payne. And it was in Omaha where he fell in love with cinema and started experimenting with making his own movies. Payne's parents encouraged him to go to Stanford University, where he studied Spanish and History before following his true passion for filmmaking. After earning his MFA from UCLA's film school in 1990, he felt it only natural to make movies in Nebraska.  "I always wanted to see Nebraskans on film — let's say 'Midwesterners' — as though the people I know here matter, to paraphrase Martin Scorsese," Payne says.
Alexander Payne Isn't Ostentatious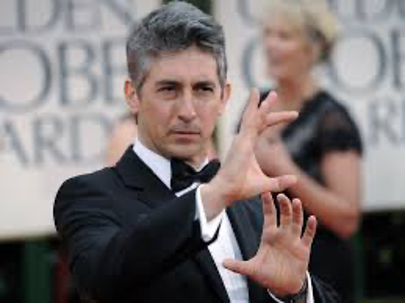 As for those Academy Award statuettes, Payne's got them packed away. "I think they're in a closet somewhere," he admits. "I don't have them on display currently." That may seem like an odd choice, but Alexander Payne isn't one to flaunt his achievements, and there are some practical considerations as well. "When I leave town, I want to hide them in case I'm burglarized," he says. "I spent a large portion of the pandemic in Greece. And then, I forget to take them out again. I guess I actually should go find them."
Payne admits that he doesn't like to watch his own films, and he shares that his current top five favorite movies are: "Modern Times," "Seven Samurai," "The Wild Bunch," the 1942 version of "To Be or Not to Be," and "The Last Detail." "Any other day, I would say other films, but that's a pretty good five," he says.
Payne has no problem sharing credit for his career success. "Of the seven features I've directed, five of them were co-written with Jim Taylor," he says. "We're lucky to be writing partners."
He Genuinely Cares for the Cast and Crew
Even though he's made it to an elite level of Hollywood fame, Payne believes it is essential to respect the job and the cast and crew working on a film project. "I never arrive late," he says. "That's the best piece of advice I can give anyone who wants a career in film, not necessarily as a director or writer, but any aspect of a film crew." He also respects the crew's opinions. "I was doing a commercial a couple of years ago with a legendary gaffer, and I really got to know him,"
shares Payne.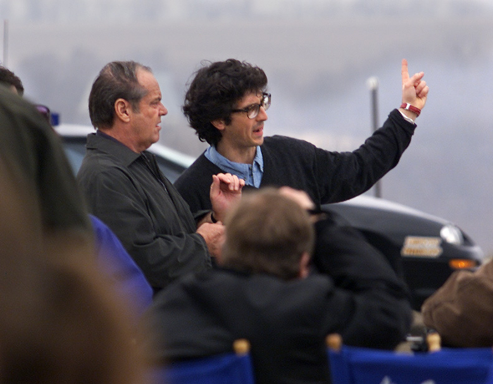 He especially enjoys casting real-life people and building backstories for extras in his films. "He loves directing extras," says Matt Damon, who starred in Payne's sci-fi film "Downsizing." "He watches extras. He's got favorite performances by extras in movies. He's obsessed with background and having it feel real, not like somebody who's getting a hundred bucks to just walk from one side of the room to the other. He wants the person to have a whole story and to know why. So he sits, and he talks them through these little vignettes: 'Arthur, would you mind holding, uh, Jennifer's hand there? Maybe turn and look at her. Maybe you're married. And what if you had a fight last night, but you both want to make up?' So there's all this real life happening behind the central acting. And it speaks to that gentlemanly quality he has. He just really wants to make sure that nobody feels left out and everybody feels valued, and that everybody's enjoying the work, and that the work doesn't have to be horrible and hard."
Charity and Film Restoration
Giving back to the community and various charities is also vital to Payne. "Sure, I give money to some charities — that's nothing special — but recently I've been talking to friends about how I want to start giving time as well as my energy," explains Payne. "And then, some of my time I give to some film things, and I'm very involved in film preservation and restoration as well. And I think that qualifies a bit as philanthropy because that's our heritage and our collective memory. I think film preservation and restoration are very, very important. But beyond that, I've been trying to think about what I could put time into."

Laila Azzahra is a professional writer and blogger that loves to write about technology, business, entertainment, science, and health.