Frantz Coutard's varied experiences in business and marketing have prepared him for success out of home advertising, or OOH advertising. Today, he shared some of the lessons he garnered from his work with smaller businesses and major clients.
What is your Background?
"My background is in sales and my education is in computer science. During my teen years, I used to build computers and laptops from scratch. I was always fascinated with the hardware part of technology, but as I got older I also developed an interest in software engineering. All of those things led me here. I ended up creating a platform that can promote businesses 24/7 with no break time and is 7 times more likely to generate a lead compared to human workers. And it's also more affordable."
Explain OOH Advertising and what you offer.
"In a nutshell, out-of-home advertising is reaching people on the go who aren't online or in their homes. Reaching them in places they visit, such as gyms, restaurants, malls, supermarkets, etc. The funny thing about OOH is it actually connects with online advertising as well. When people see something in their local neighborhood, they tend to pull out their phone, take a snapshot, and share it on social media. So in my opinion, OOH is more versatile than online. You get to kill two birds with one stone."
How did you get Started?
"I started in January of 2019. My initial project was an out of home campaign for a supermarket. I saw a correlation between people and places they visit. The average person visits a supermarket 2-4 times a month and the average wait time there is pretty impressive. A whopping 15 minutes to 35 minutes on average. That's plenty of time to showcase and communicate just about anything to people while they wait in line to pay.
We managed to help the supermarket by using our billboards to help people in line feel less anxious and stressed because of what they see happening in their own community. We also learned how to connect businesses with their target audience while they are offline."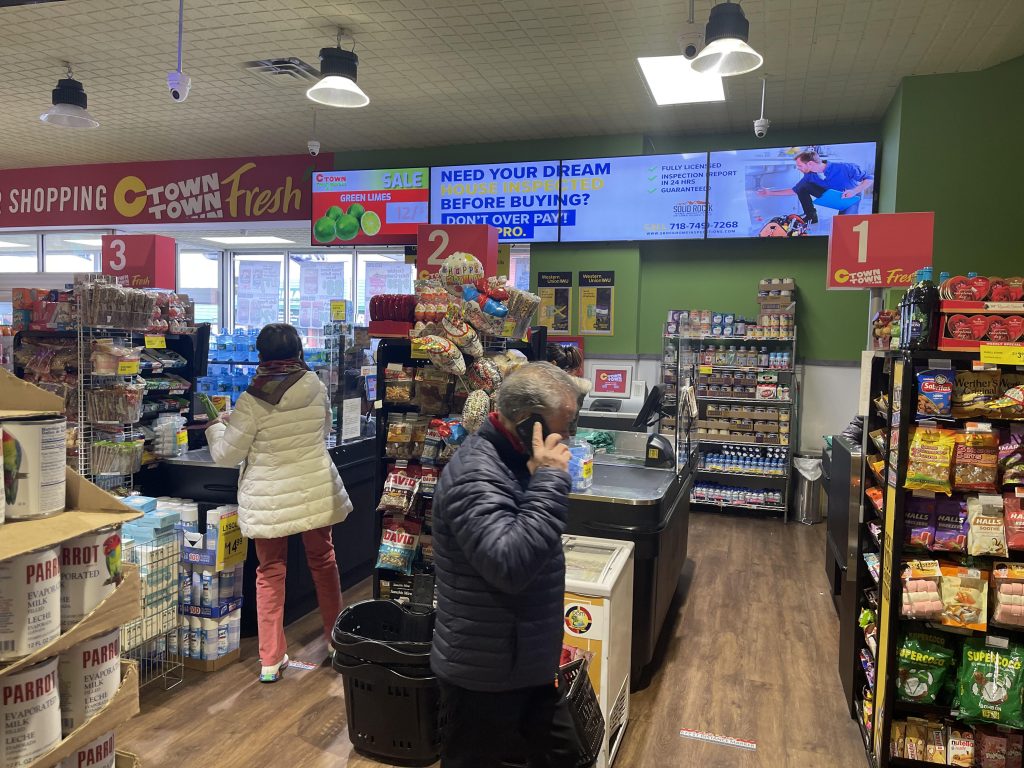 Explain what you are Doing for the Supermarket and how it's been Successful so Far.
"We partnered with the supermarkets to help them promote their product sales at the checkout lanes using real-time technology options to let the shoppers know what's on sale on a daily basis. This allows them to generate more income and get rid of products much faster."
How did you craft a Successful Campaign for Eric Adams' Mayoral Run?
"Eric Adams is a well qualified candidate and his track record speaks for itself. He built his campaign run on his work as police captain and all the amazing success he has been able to accomplish.
Although this is great, a lot of African-Americans and people from different ethnic groups weren't familiar with the Mayor. Our job was to introduce him to those ethnic groups in multiple shopping areas around town where people visit constantly. We were able to make the connection, helping black ethnic groups realize that their values were indeed his values and persuading them to support and vote him in during election time. On a weekly average, we were reaching 50,000 people around Queens, Brooklyn, Bronx and Manhattan. Our ground game was strong and we made a difference in helping Eric get the nomination as he deserves as Mayor of New York."
What are the benefits of OOH Advertising over other types of Advertising such as TV, Radio, or Anline?
"With more hours, more repetition, and more consistency, you're seven times more likely to convert customers. It also offers some of the same benefits as the other types of advertising, such as audio and video capabilities for people who are visual. And the final nail in the coffin is that it's way more affordable, appealing, and impactful. It's a no-brainer."
What is the Typical Cost of an OOH Campaign?
"We use a subscription system. You can run a branding campaign based on location, audience size, and length of campaign. That type of campaign can start at $350 monthly or you can choose to do a lead generation campaign in multiple locations ranging from $40,000 monthly. It all depends on a company's needs, budget and how fast they want results. That's why we offer free consultation so we can offer solutions to problems a company is encountering. Every company is different, but thus far we have managed to find a solution for each of our clients."
Based on Frantz's work, OOH advertising can be a versatile, engaging, and effective way to develop connections with your target audiences. Depending on your needs and budget, OOH may be the best way to reach audiences in a specific locale with persuasive and understandable calls to action.