Matthew Iovane says that most people know about entertainment awards, but fewer know about the alcoholic beverage industry's prestigious competitions and awards. These awards focus on up-and-coming beverage options and the newest offerings, so keeping an eye out for the winners can impress your network with your knowledge. If you're interested in learning more about these events–or even submitting your own product for consideration–there are a few things you should know.
Choose the Appropriate Competition and Category
Multiple beverage competitions exist, some focusing on companies or products in a specific category or location. For example, the London Sake challenge of 2020 highlighted new sake releases from Japan and around the world and new Japanese wines. In comparison, the annual Proof Awards have multiple categories. This means that alcoholic beverages can take home various awards if entering more than one contest. For example, HEAVENSAKE has won awards from both of those contests and the San Francisco International Wine Challenge.
Matthew Iovane explains that because there are multiple competitions, fans of the industry have options when it comes to following awards and may want to choose those featuring the spirits they enjoy best to make the best use of their time. On the other hand, beverage makers should prepare their submissions to ensure they get them in to be judged on time and make plans to attend award ceremonies!
Upcoming competitions include the Proof Awards in Las Vegas from July 25th through 26th and USA Spirit Ratings, which will announce winners in San Francisco on July 24th. However, competitions happen all year round, and not every competition has an in-person event.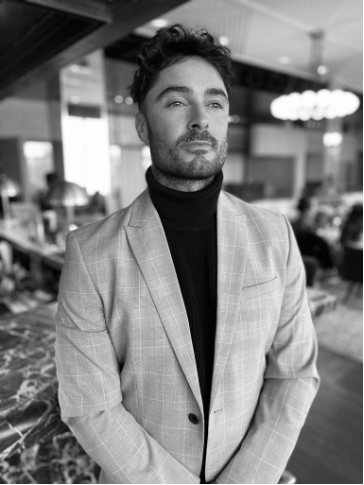 The Beverage Industry is Bustling
Competition at these events is fierce, so producers must ensure their products and even label designs are premium and ready to compete. Judges range from experts in the category to celebrities, depending on the competition. Even those who consider themselves connoisseurs might be surprised at the details an experienced alcohol judge can pick up, so there's no room for error. In fact, you might be surprised to learn that you've been drinking alcohol all wrong.
However, it will come as no surprise that consultants can help startups and fledgling companies plan their businesses and products to give them the best chances of success. Another key to success in the industry is funding. New companies seek investors who can help get their dreams off the ground. Because those investors are financially tied to the company's success and the beverages it produces, it's in their best interest to do whatever they can to ensure that success.
For example, founding employee of HEAVENSAKE, Matthew Iovane used his experience to build a successful brand. HEAVENSAKE not only won multiple awards, but the brand more recently signed a contract with Cipriani Restaurants, where the alcohol will be available to order. Out-of-the-box thinking such as these partnerships can help companies in the beverage industry succeed. Other angel investors who take a page from Iovane's book may find that while the beverage industry is small compared to other sectors, there's plenty of potential. And more interest means more products for consumers!

Laila Azzahra is a professional writer and blogger that loves to write about technology, business, entertainment, science, and health.