From time immemorial, Kenya has maintained a reputation for being the most beautiful safari destination in East Africa. The country is famous for its vast stretches of picturesque landscapes and a broad collection of wildlife. While some tourists dare to test their resilience by going on climbing tours of Mount Kenya, others prefer exciting game drives across the Masai Mara National Park. And how about swimming with the dolphins at some of the country's enchanting beaches like Diani and Shanzu beach?
But there's a common denominator in these activities – most of them are undertaken during the day. So, by sunset, you must snake back to your hotel or lodge and cuddle in your bed in anticipation of the day ahead, right? Well, you're wrong.
When night falls, Kenya's cities and major towns come alive. The setting sun gives rise to a bustling nightlife scene, with a new set of activities to while the night away. Read on to learn more about the different ways to experience Kenya's nightlife.
1. Experience Different Music Genres at the Galileo Lounge – Westlands, Nairobi
Galileo is among the oldest and most vibrant nightclubs in Nairobi. The club is located in Westlands, along the Waiyaki Way. To get to the lounge, you can board any number 23 matatu (minibus) that plies the Westlands – Waiyaki Way – Kangemi route, and ask them to drop you off at club Galileo, as the lounge is locally known. Otherwise, you can hire a local travel agency like AjKenyasafaris.com who will drop you off and pick you up from the lounge.
One of the best things about club Galileo is that every day is dedicated to a special music genre. For instance, the club plays country music and the oldies on Wednesdays, with Thursdays dedicated to rhumba. You can catch up on your favorite reggae hits on Friday, before winding up the week in style with Mugithi on Saturday nights.
The location of Galileo Lounge in a high-end city suburb sees it host notable local and international artists, as well as the finest DJs in town. The club promises its revelers hours of electrifying performances and cool drinks, working closely with tour operators in Kenya to learn more about their clients' needs.
Being so close to a busy highway, Club Galileo's management takes the security of their guests seriously. CCTV cameras dot the entire perimeter of the club. Besides, there is enough security personnel to watch over your car while keeping you from wayward revelers.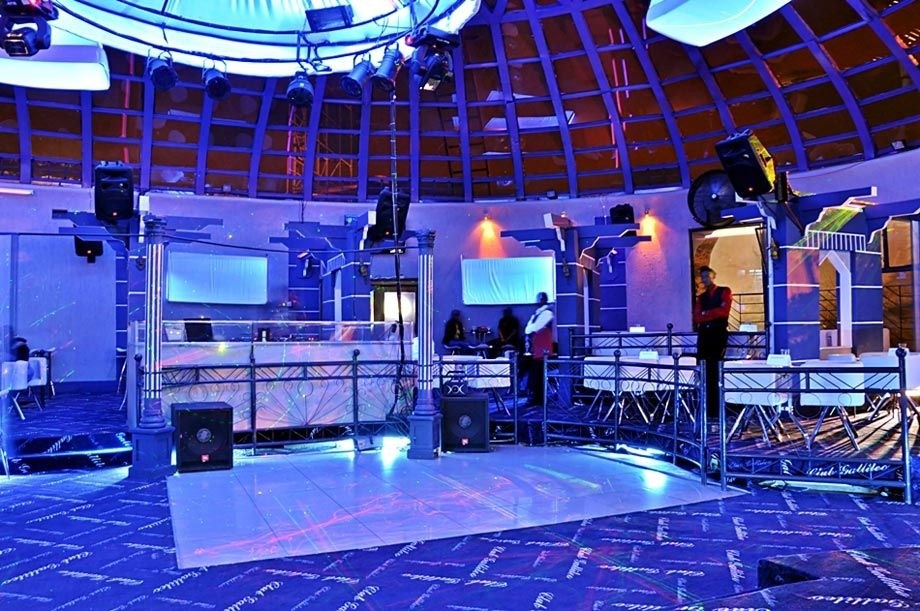 2.     Go on Night Safari Walks at the Siana Conservancy – Masai Mara
Masai Mara is famous for its exhilarating game drives, safari walks, and hot air balloons, most of which happen during the day. However, a different kind of adventure begins right at nightfall. The Siana Conservancy, where the springs of Siana drain, is the perfect place to while your night away at the Mara.
Siana is tucked away in the Siana Group Ranch on the eastern regions of the Masai Mara National Reserve. The safety of the location makes it the ideal place to enjoy nightlife at the park, and Masaimarasafari.in offers Masai Mara holiday packages that include visits to this conservancy.
The swamps of Siana give life to elephants, impalas, and other animals, even when conditions are harsh elsewhere within the Masai Mara. The conservancy is also a haven for swamp birds, such as the Grey-crowned. At night, these birds fill the air with their rhythmic chirps and shrieks, adding color to an otherwise dull night.
But the nightlife at Siana typically begins by having your dinner at the Spirit of the Masai Mara camp, where you can sample various local Masai dishes. And as you have your dinner in a moonlit sky, Maasai morans appear in their full regalia. Not to attack, but to treat you to their traditional adumu jump.
After that, the tour guides will lead you into the bushes where you can sight numerous nocturnal animals in their raw elements, from waterbucks to impalas, African scops owl, kestrels, to mention but a few. And as you marvel at the sight of these creatures, the majestic roars of lions reverberate from a distance, crowning the nightlife experience at the conservancy.
3.     Party like An Animal at the Moonshine Beach Bar – Nyali, Mombasa
The coastal city of Mombasa is known for its beautiful beaches. But who said you should only experience these beaches during the day?
The Moonshine Beach Bar is one of the most sensational spots for night revelers in Mombasa. Located in Mount Kenya Road, around Nyali, the bar is famous for its delectable exotic and indigenous dishes. Drinks of all kinds are also available here, from beer and wine to cocktail and other specialty drinks.
While Moonshine is open as early as noon, the main action begins at dusk. The bar offers its guests all kinds of music. Whether you're into the electrifying beats of Bollywood or prefer the serenading rhythms of karaoke, Moonshine has it all. Even better, there's a piano bar where you can catch up with your latest hits. And if you're into sports, there's a sports area as well, where you can watch your favorite teams play.
Moonshine Beach Bar is an excellent place to meet some notable celebrities in the coastal city, from DJs to musicians, politicians, etc. Tourists from all walks of life converge at the bar, making it the ideal place to socialize and network.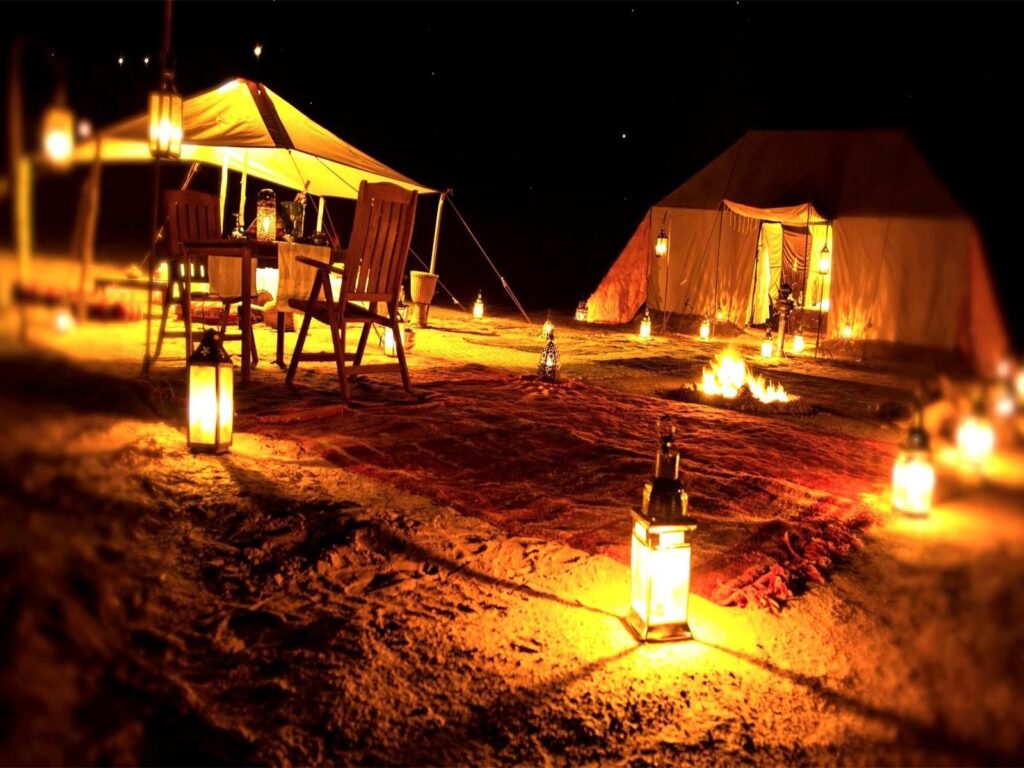 Experience Some Retail Therapy at the Village Market – Nairobi
The Village Market is one of the most exciting places to go on a late-night shopping tour in Nairobi. Located off Limuru Road, in Nairobi's Gigiri estate, the shopping complex gets its name from the stonewall façade that mimics most village architecture. The name is also inspired by the market's location in a leafy suburb.
Considered one of the most iconic shopping complexes in Kenya, the Village Market offers experiences that go beyond retail therapy. The complex houses over 150 retail outlets, most of which specialize in Kenyan crafts and African artifacts. Friday is the best day of the week to visit, as you'll get to experience the Maasai Market, a cultural bazaar where more than 400 craftsmen and artisans converge to showcase their ethnic relics.
Besides shopping, the Village Market is also famous for its exquisite dining and kid-friendly activities. There's an outdoor food court where you can taste some of Africa's finest delicacies and the Ozone Trampoline Park, a favorite spot for kids and teens. Other facilities include health and fitness centers, ample parking facilities, etc. And since it offers almost everything under one roof, the Village Market is the ideal spot for your Easter weekend getaways in Nairobi.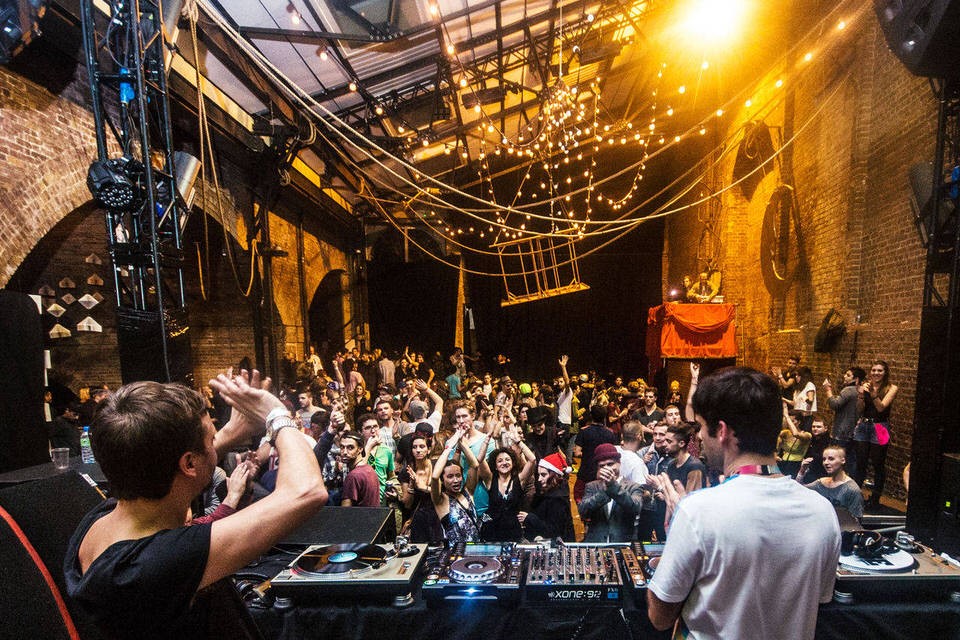 4.     Enjoy Live Performances at the Kenya National Theatre
If your wanderlust spirit comes alive at sunset but you're averse to the noise of nightclubs, then this is the perfect option for you.
The Kenya National Theatre is located along Harry Thuku Road in Nairobi. The theatre's location a few minutes' walks from the CBD makes it highly accessible. It's bounded by the prestigious University of Nairobi, the Fairmount Norfolk Hotel, and the Kenya Broadcasting Corporation. That already paints a picture of the kind of people that you should expect to meet at this theatre. The main highlights include play performances and musical productions.
Some of the notable productions here include Ngugi Wa Thiongo's sensational production titled I Will Marry When I Want, and the production of South African musical, Sarafina!
KNT continues to showcase exciting performances, most of which are satirical set-pieces portraying the state of the Kenyan nation and other topical issues within society. And after each performance, you get to interact with guests, most of whom are University of Nairobi students and aspiring artists.
There are more ways to experience nightlife in Kenya than you can imagine. From prancing wildly in nightclubs to going on silent nighttime safari walks, the choice comes down to what ticks your fancy.

Laila Azzahra is a professional writer and blogger that loves to write about technology, business, entertainment, science, and health.