When coming home after serving for the U.S. Military, two veterans—one a West Point graduate, and the other a Navy Seal—were dealing with both physical and psychological effects from serving. Their community of family and friends helped them overcome these issues, but both of them still experienced mental stress, plus pain and inflammation after intense workouts. This is where the other part of their recovery from serving really came into play: CBD.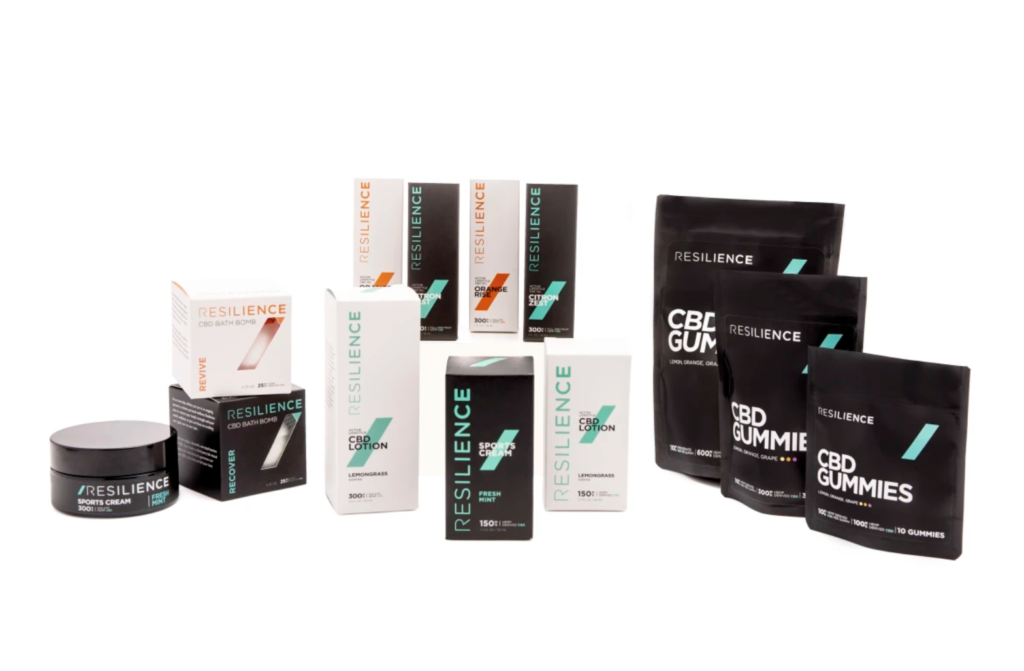 CBD is extracted from the hemp plant and can be bought in oil form, often infused in products like bath bombs, candy, and even, dog treats. According to a January 2020 article in The Atlantic, "During the high point in May, Google received more than three times as many queries for CBD as it did for Beyoncé." This is high praise in itself. But, another form of high praise comes from the two U.S. veterans who used it and benefitted from it so much, they decided to open up their own CBD company, Resilience CBD.
It may seem surprising to some that two military veterans began using CBD to help recover from both their physical and mental pain. Seeking out alternative ways to cope, they were surprised and impressed with the powerful effects CBD gave them. When thinking of CBD, it may be tempting to associate it with inducing laziness or an apathetic attitude. But this isn't the case and isn't what they experienced. CBD helped them recover, bringing them back to where they were before their mental and physical side-effects from serving.
CBD enabled them to focus more, have greater physical stamina, calmed their mental stress, helped them sleep better—which is key for both mental and physical health—and reduced their pain and inflammation after working out. They recognized its value and decided to begin Resilience CBD. Michael Tatz, one of the co-founders, says it is named so because, due to both CBD products and their community, the two veterans were able to heal from their time spent serving.
Because of their background in extreme physical experience, Resilience CBD is especially geared towards athletes, veterans, and those who live physically active lifestyles. Based on their own physical and mental struggles from serving in the military, Resilience CBD has produced CBD oils that push both the mind and body of the customer. A benefit of CBD the founders especially appreciated was the stability that CBD brought to them.
This stability comes from the CBD working with our body. The endocannabinoids enzymes within our bodies,produced from the Endocannabinoid System (ECS), send signals to our nervous system cells. Together, the cells and enzymes manage anxiety and stress coping and inflammation responses. Where does CBD come in? CBD is able to act as a support system and aid for the responses. When the enzymes and cells coordinate effectively, then a state of internal equilibrium—or homeostasis—is created. Plus, the ECS is the system which creates the "runner's high" sensation associated with all types of exercise. By aiding and supporting the enzymes of the ECS, CBD can help you achieve that runners high, enabling you to feel good while pushing yourself.
By creating this balance and soothing the mind, CBD is a product people shouldn't be afraid to use. If you are merely interested in CBD, or lead a physically active lifestyle, visit Resilience CBD for more information on how to incorporate it in your life.

Laila Azzahra is a professional writer and blogger that loves to write about technology, business, entertainment, science, and health.