For those who are unfamiliar with the ISO 9001:2015 standard, it may be overwhelming to integrate its recommendations into organisations. When a current customer demands ISO compliance out of nowhere, business owners may find themselves being backed into a corner. They might feel that such circumstances are limiting their choices. However, your choices are not limited, and you can choose between compliance or certification. As per ISO recommendations, businesses can become ISO compliant without having to go through the rigorous process of a certification audit. Irrespective of the standard that you have applied for, whether it is ISO 9001, ISO 27001, ISO 14001 or ISO 45001, compliance can be achieved by simply integrating recommendations into your organisation. In this article, we will discuss the answer to "what is ISO compliance?", "How can you achieve ISO 9001 compliance?" and "What are the benefits of ISO 9001 certification?"
What are ISO 9001:2015 requirements?
A business is considered to be ISO compliant if it fully adheres to the requirements of the standards developed by the International Organization for Standardization (ISO). In other words, the processes of the management system should meet the recommendations outlined in the standard. ISO compliance can be achieved by undergoing a self-assessment. This self-assessment ensures that the organisation is managing risks by improving its decision-making policies and delivering a consistent level of services. The self-assessment also ensures that the company's policies, procedures and processes are based on ISO requirements.
Any company that chooses to meet ISO recommendations and implement a management system into its operations can claim to be compliant. However, compliance is not a momentary achievement, and organisations are encouraged to perform ongoing monitoring to promote continuous improvement. If you are curious about the benefits of iso 9001, you can read the related blog post on Edara System website.
How is ISO compliance different from certification?
As mentioned above, compliance can be achieved through self-assessment. On the other hand, certification is granted to an organisation when it undergoes a vigilant certification audit conducted by an impartial and objective third-party certification body. Although many companies can achieve many benefits by simply maintaining compliance, they undergo rigorous certification audits to get their certification, as it is a stamp of approval by an impartial third-party body. ISO logo is an internationally recognised credential that enhances brand credibility. Even though companies can strictly adhere to the standard's recommendations, without external validation, which is achieved through certification, they cannot successfully mitigate the doubts in the minds of their customers. Whenever a customer sees the ISO logo, he or she understands that the company is putting in effort, resources and time to maintain its certification.
Hence, one can say that the benefits of ISO compliance are internal, where companies can enjoy benefits such as better resource management, less waste and streamlined processes. In addition to these internal benefits, ISO certification also provides external benefits such as enhanced brand credibility and improved customer trust.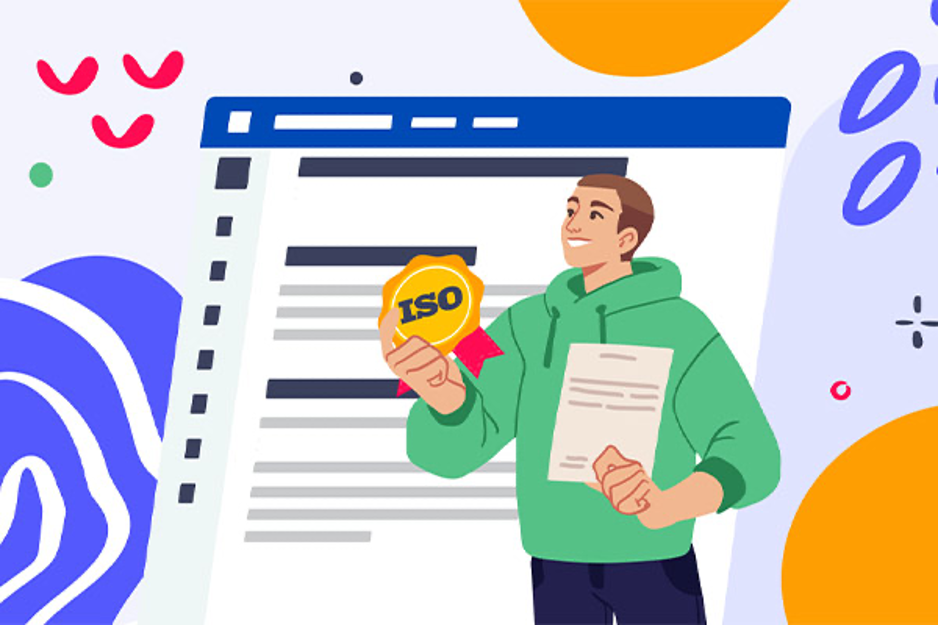 ISO 9001 compliance checklist in detail
The ISO 9001:2015 standard defines the provisions that businesses must follow to consistently provide services or products that meet customer and regulatory requirements. Achieving ISO 9001 compliance means that an organisation has developed a Quality Management System (QMS) that is consistent with the standard's recommendations.
ISO 9001 compliance is achieved by utilising the Plan-Do-Check-Act (PDCA) cycle, which is a four-step cyclic model used to administer change within an organisation while simultaneously promoting continuous improvement. The PDCA cycle employs a process-oriented approach for documenting and evaluating the structure, responsibilities and procedures necessary for achieving an effective and efficient QMS.
The seven quality management principles of ISO 9001 are:
Customer focus
Leadership
Engagement of people
Process approach
Evidence-based decision-making
Improvement
Relationship management
How to get ISO 9001 certification
ISO 9001 certification requires organisations to be validated by a third-party organisation that they are adhering to the ISO 9001 standard. This independent, impartial and objective certification body performs a series of audits to determine whether the organisation's services, products or processes meet the requirements of ISO 9001. After the assessors verify that the business is compliant with ISO 9001 criteria, the organisation will receive its certification, which remains valid for a period of three years. To maintain the validity of their certificate, organisations must undergo regular surveillance audits in this three-year period to ensure that their QMS still adheres to the recommendations of the ISO 9001 standard. After this three-year period ends, the organisation must re-qualify for the certification by undergoing a recertification audit.
ISO 9001 costs for individuals and organisiations
There is no specific cost to acquiring ISO 9001 certification. The cost varies greatly depending on the size, complexity and nature of the organisation. Having said that, a medium-sized organisation may need to shell out $15,000 per year for their certification. For more information about ISO 9001 certification cost, you can contact Edara System consultants.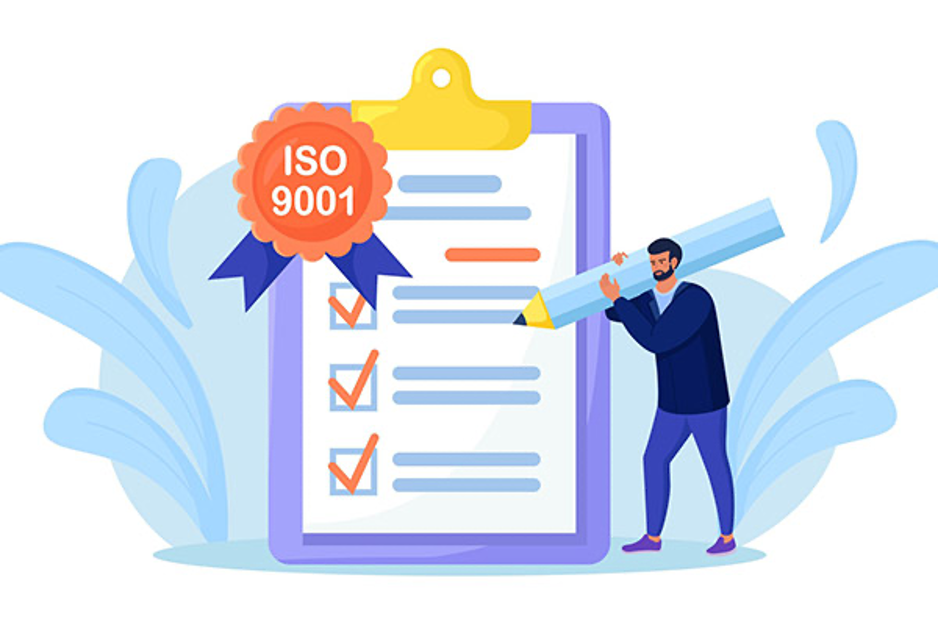 ISO 9001 compliance helps you to get ISO certification
Adhering to the recommendations of ISO 9001 helps you achieve ISO 9001 compliance. However, this does not mean that you are certified. To acquire certification, you must undergo a vigorous third-party certification audit, where your processes, products, services and people will be measured against ISO 9001 criteria. Acquiring ISO 9001 certification is a stamp of approval that enhances your brand credibility, helping you acquire more customers and gain more business.

Laila Azzahra is a professional writer and blogger that loves to write about technology, business, entertainment, science, and health.