2020 is an exciting year to be on the market for a tactical and military watch. 
Traditional watch brands and even technology companies are hard at work developing watches fit for active lifestyles. A key priority is always durability. However now, smart capabilities and advanced functionalities are becoming more and more important for consumers. 
Here are three fantastic tactical and military watches to be on the lookout for in 2020.
Garmin: Tactix Bravo
GPS technology company, Garmin, has been in the smartwatch game since 2003 and they keep pushing boundaries. 
One of their latest watches, the Garmin Tactix Bravo, boasts advanced GPS functionalities. Additionally, the watch comes with other handy features such as a barometric altimeter, compass, accelerometer, and thermometer. This watch is also 'smart' and comes with everything users expect from a standard smartwatch. This includes connectivity with iPhones and Androids, the ability to download apps, and 32 MB of storage. 
The Tactix Bravo's standard of durability rivals any advanced tactical watch as well. Its bezel has Diamond-like Carbon (DLC) coating and the watch itself has a water rating of 10 ATM. 
Although the watch has a ton of new smart features, battery technology is still limiting. Lasting only 2 weeks on smartwatch mode, it's not necessarily suited for hardcore outdoor enthusiasts setting off for weeks at a time. 
This watch sells for $599.99 and is available directly from the Garmin website.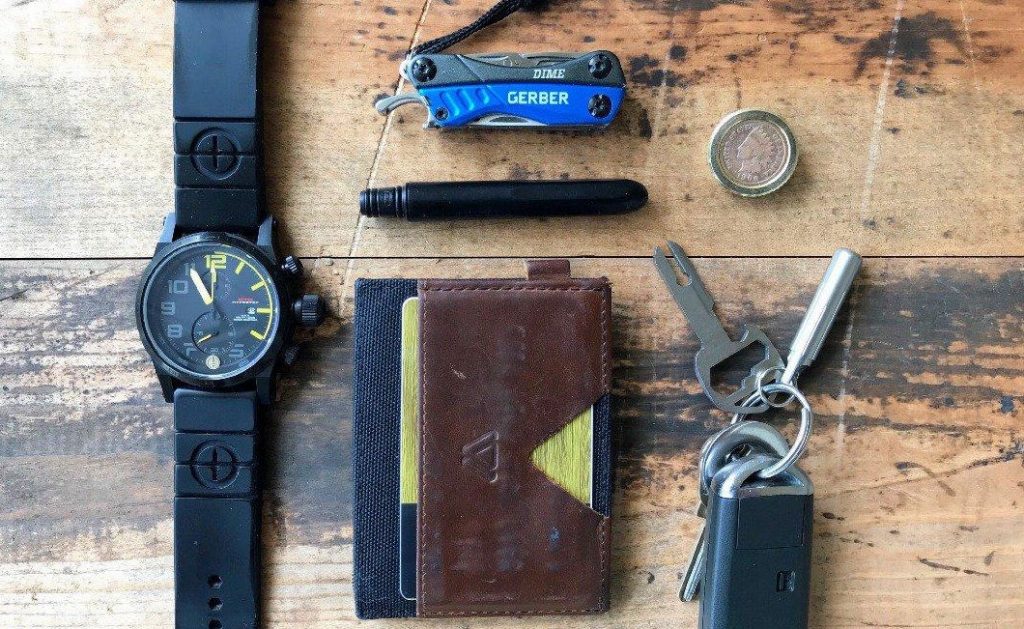 MTM and SOG: Hypertec Chrono 2
Another new release for 2020 is MTM Watches' special release of the Hypertec Chrono 2.
Released in collaboration with specialty knives company, SOG (Studies and Observations Group), this version of the Hypertec Chrono 2 is a limited-edition piece. MTM is known for developing military watches closely with U.S. servicemen, and this watch is definitely held to high standards.
Although not a smartwatch, it is still a great option for those on the market for a new tactical watch in 2020. Its 515.24H Swiss Ronda movement sits inside a stainless-steel case. Additionally, its outer materials are scratch-resistant with anti-reflective coated K1, tempered glass.
With a water-resistance of up to 200 meters, it's ideal for people who don't need smart functionalities yet but still want something cutting-edge. Its battery life is much longer than the Tactix Bravo and will last a maximum three years before needing replaced. Available only exclusively on the SOG website, this watch sells for $395.00.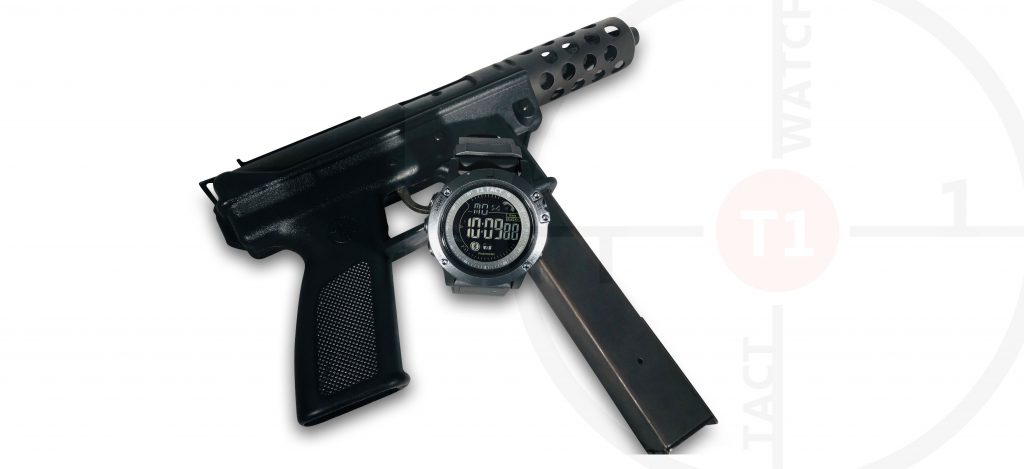 T1 Tact Watch: Midnight Diamond
T1 Tact Watch's latest release, the Midnight Diamond, is also one of the top military watches for 2020. This watch is both smart and rugged; perfect for those who want the functionalities of a smartwatch without sacrificing durability. The fireproof test on the company's instagram (@T1TactWatch), indicates it's something adventurers can keep for ages. Well worth it's value a few times over, retailing under $100.
Like Garmin's Tactix Bravo, the T1 Tact Watch Midnight Diamond has Diamond-like Carbon (DLC) coating; making it sturdy and long-lasting. It is also dust and waterproof, IP67 certified, and has an ATM rating of 5. Like the Hypertec Chrono 2, this watch's battery life is nearly 3 years (marketed as 33 months).
In addition to its high level of durability, the watch is also smart. It can connect with both iOS and Android operating systems; allowing users to use the watch in conjunction with their smartphones. In addition to displaying push notifications from the wearer's phone, it can also download a number of apps for health, fitness, and navigation.
This watch is the most conservatively priced (only $89.99) and is sold exclusively on the official website.   Also get a few exclusive photos and details on reddit (r/T1TactWatch).

Laila Azzahra is a professional writer and blogger that loves to write about technology, business, entertainment, science, and health.