Video games have been a source of entertainment for quite a long time now. With the development in technology, online video games have taken the place of outdoor games. With the developed graphics, easy accessibility and varied options available, these games are surely addictive.
One of the games amongst many is the Counter-Strike Global Offensive (CSGO). It is in the race for over eight years now and has many fan players all over the world. It is a multiplayer shooting video game that was developed by Valve and Hidden Path Entertainment. The game was released on August 21, 2012. The game can be run on different platforms such as Linux, Windows, Xbox, OS X.
CSGO – Gameplay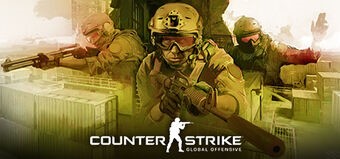 The game was popular from the 90s known as Counter-Strike with a version CS 1.6. In 2012, the game was relaunched with a new version Counter Strike Global Offensive and with some improved and added features such as new graphics, new characters, ammunitions and much more. The game has an active 11 million users per month. The featured engine is the Source engine, and it has an anti-cheat system known as Vac with a strict policy for cheaters.
The game is played with an objective where there are two teams as Terrorists and Counter terrorists. The objective of the team is either to secure the position to plant a bomb or to defuse the bomb or to save the hostages. There are rewards awarded to the players at the end of each round, according to their performances, like the in-game currency for buying new weapons for themselves.
There are individual rewards for killing an enemy and a penalty for killing a teammate. All the guns and grenades in the game are different, having unique properties each. There are nine types of game modes – Arms Race, Danger Zone, Competitive, Demolition, Casual, Deathmatch, Flying Scoutsman, Wingman and Weapons Course and each of the mode has a different property.
There is a matchmaking system in which a player is given a rank based on his performance, and he is matched with an opponent of the same rank as him. There are two accounts which the players have to buy in which the game is played namely: Prime account and a Smurf account. A person with a prime account will play with another prime member only. It also reduces the risk of cheating. Smurf account is for practises where a player makes another account and plays with other players of lower rank.
CSGO PRIME ACCOUNT
A CSGO Prime accounts has been there in the game since 2016 to experiment with the matchmaking system. A player can have a prime account when he reaches level 21 or more. A player with a prime account can only play with another prime player. A prime member can have benefits like souvenir items, weapon cases and access to all community-operated servers.
How are CSGO Prime Accounts Helpful?
Some of the benefits of having a CSGO Accounts are:
You can save yourself from cheaters and frauds that you encounter in the initial stages.
Prime membership means you will have better teammates who have experience.
You will be given all the skins, weapons and costumes already.
You can save a lot of valuable time and energy.
You could get a cheap prime account also and have all your progress back if it was lost due to any internal or external issue.
CONCLUSION
Having a fun and exciting game can surely relieve you from stress. CSGO is the one which you can play along with your friends or family as it even has a chat system. With the prime account, you can avail benefits which makes the game even more interesting. There are many websites which sell csgo accounts, do your research before buying and enjoy the game.

Laila Azzahra is a professional writer and blogger that loves to write about technology, business, entertainment, science, and health.