Mobile app development is heavily influenced by the advancements and progress in technology. The emerging technology then helps businesses grow and give them the vision to prosper in the upcoming years.
New technology keeps the user interested in installing new mobile applications, including games, cameras, communication apps, games and more. They enjoy using the exciting features leveraged by the advancement in technology.
Alternatively, mobile app development companies keep introducing advanced features and updates to keep users engaged. With the growing technological advancement, every competent mobile app development companies in Dallas, United States, and all over the world are determined to build apps that make life easier, simpler, better, and more productive.
Mobile app development service has garnered the most business in the world, and its emerging as the world's largest business market with almost 98 billion mobile app downloads projected in 2020.
The number of mobile app downloads is expected to increase with the years moving ahead. The incredible projection in mobile app downloads has made it imperative for every business to incorporate the use of the mobile app for their growth and prosperity in the upcoming times. Keeping this in mind, more and more mobile app development companies are putting in their efforts to develop apps for a vast number of companies.
The article intends to discuss major technology trends among mobile app development companies. The following are the biggest trending mobile app development areas to expect in 2020 and ahead.
Virtual Reality and Augmented Reality
Virtual and augmented reality apps are increasingly dominating the mobile app trends in 2019 and expected to further increase in the upcoming years. This results in the transformation of the way of interaction between users and software installed in their smartphones.
According to Digi-Capital report, "AR (mobile AR, smartglasses) could top two and a half billion installed base and $70 billion to $75 billion revenue by 2023. VR (mobile, standalone, console, PC) might deliver over 30 million installed base and $10 billion to $15 billion in revenues in the same timeframe.
Taking a deeper look at AR/VR mobile app development trends, we can state that this technology is more popular in a gaming app; however, there are several other uses as well, including wearables, travel, and real estate experiences.
We expect the AR/VR trends in mobile app development companies to be increased in the near future. This, as a result, contributes to a better mobile application user experience capable of offering an improved level of experience or entertainment.
Cloud-based apps
Cloud-based apps are getting trendy in mobile app development services. This is probably because of the increased advantages associated with cloud technology. Some of them include seamless performance, reduced hosting, and operational cost, increased productivity, scalable infrastructure, and expandable storage.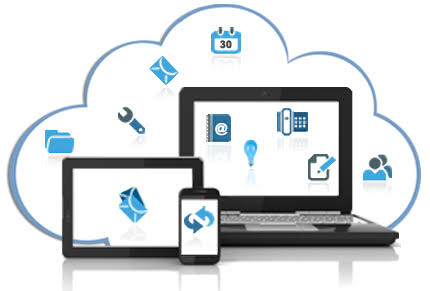 Cloud-based mobile app development solutions decrease the internal memory load process by fetching the data directly from the cloud. Therefore, these apps contribute to making user experience improved. Moreover, cloud-based apps easily work on different mobile app development platforms.
According to Gartner, Inc., the worldwide public cloud services market is forecast to grow 17% in 2020 to total $266.4 billion, up from $227.8 billion in 2019. According to Forrester's 10 Cloud Computing Predictions, 10 Amazon Web Services (AWS), Google, and Microsoft will grab 76% of all cloud platform revenue in 2018, expanding to 80% by 2020. Some of the popular apps using cloud computing include Dropbox, Google Drive, Box, etc.
Big Data
Big data or data architecture is already in trend among the leading mobile app development companies. Further, the use of big data is revolutionizing the mobile app development and user experience. Many mobile app development companies are leveraging big data in their apps to improve user experience. Also, with the incorporation of big data, sellers are creating a better purchasing experience for buyers. We believe a huge elevation in using big data by a number of leading mobile application development companies in their app development projects across the globe.
Artificial Intelligence, Deep Learning, & Chatbots
Artificial intelligence is the most popular trend in the current decade. It helps the world getting smarter with various new improvements in technology. Artificial intelligence is helping industries getting closer to their customers while customers, on the other hand, enjoy the easy and improved mobile experience.
The increased use of Artificial Intelligence, Deep Learning, & Chatbots in most business sectors encourages more and more mobile application development companies to serve their users, helping them transform their mobile experience .
Blockchain and Crypto Currencies
Blockchain basically stores data about monetary transactions. It is actually a pretty reliable way of storing data about other types of transactions. Blockchain technology stores data about property exchange, supply chain, and more.
A recent survey by Professional services network Deloitte announced 1,000 companies across seven countries are willing to integrate Blockchain into their business operations. The survey found that 34% had already been using a Blockchain system in production, while another 41% expected to deploy a Blockchain application within the next 12 months. Blockchain and cryptocurrencies are expected to grow more in the upcoming years. This technology will evolve to the extent that most of the trade finance by 2025 will leverage blockchain.

Laila Azzahra is a professional writer and blogger that loves to write about technology, business, entertainment, science, and health.