IOT facility management became quite popular during the past years, as this tech can offer a broad spectrum of possibilities concerning safety and security. Still, it can be challenging to identify the starting point in bettering your smart building tech, as there are several IOT applications for almost any type of building system.
Anyhow, building automation exists to make it easier to monitor the performance and identify potential problems that otherwise would be hard or impossible to spot with conventional management.

What is IoT?
IoT or the Internet of Things represents a network composed of sensors, meters, appliances, and several other smart devices that can transmit and receive data. IoT can be classified in distinct categories depending on its purpose:
Energy meant to manage popular features such as wireless energy consumption monitoring;
Equipment intended to optimize lightning and HVAC usage;
Environmental, specially designed to establish CO2 levels;
People or spaces, referring to devices that can determine occupancy, space utilization, security, or a number of people that used and passed via a specific entrance.
Why is IoT the preferred smart building solution?
A smart building is the one that makes use of distinct types of automation concerning operation and control. The level of automation and application of intelligent tech can range from simple tasks, such as timer-controlled heating, to an entire building that regularly adjusts HVAC features depending on interior conditions and occupancy.
Smart building IoT is rising in popularity, as it is perceived as a user-friendly and efficient method to manage and monitor anything that occurs in space. Besides, IoT solutions can offer several advantages, such as:
#1 IoT is excellent for getting better control over your HVAC and lightning
Optimizing these aspects of your smart building can significantly diminish your electricity bills. Besides, you can always opt for eco-friendly lighting solutions, such as LED lights, which will save you additional costs, too.
#2 IOT improves thermal comfort
And IoT solutions can also boost your home's comfort. It comes with sensors that manage smoothly heating or cooling of specific rooms at a particular time.
#3 Smart building IoT is one of the most secure
IOT facility management offers outstanding physical security for a smart building. It is great for residential or business spaces, as it comes with a system that includes security cameras, movement detectors, digital identification factors, or any other security characteristics you might think of.
Where to get the best smart building IoT CCTV solution?
And if you want our opinion about the best IOT solution you can access today, we highly recommend you try the services available at Robustel. They specialize in automation services, along with the newest technology for smart building solutions. Moreover, their portfolio includes a wide array of IoT facility management projects, which says a lot about their expertise in the field.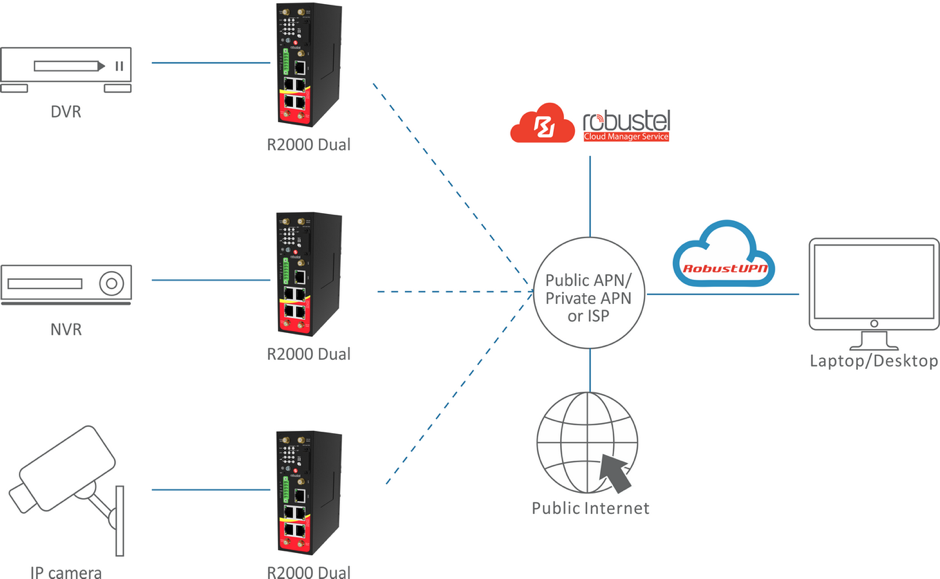 What caught our attention was the Robustel CCTV. This IoT solution starts with either 3G or 4G routers, meant to offer an exquisite approach to surveillance cameras and remote access to CCTV via DVRs, NVRs, or IP cameras. The main feature of this manufacturer's products is the built-in four-port PoE switch, which will get you stable and reliable access to data streamed in your CCTV system.
Also, Robustel has a vast portfolio of CCTV solutions, that include R200 dual, R200, and R300 Quad. No matter which product you choose, you will benefit from:
Included PoE switch, which provides remote on/off switch of cameras;
Reliable VPN, a novel networking solution at Robustel, great for managing your smart building from anywhere;
Data limiting app that prevents over usage of 4G networks;
Dual-sim routers that permit easy change between carriers in case of signal issues;
Failover mode, which prevents data loss.

Laila Azzahra is a professional writer and blogger that loves to write about technology, business, entertainment, science, and health.