A recreational vehicle (or RV) is a camper's home on wheels. Depending on the model, it can bring the creature comforts of home to meet with the mobility of a vehicle. RVs are expensive at first, but they are high value to the frequent camper. If you're spending a lot of time in your RV, it makes sense that you'd want to equip it with all the bells and whistles to make life easier on the road. What's a home away from home without a homely touch? We have come up with a bunch of must-have gadgets for when you're going out on adventures. Check out our recommendations for some of the ultimate RV gadgets below.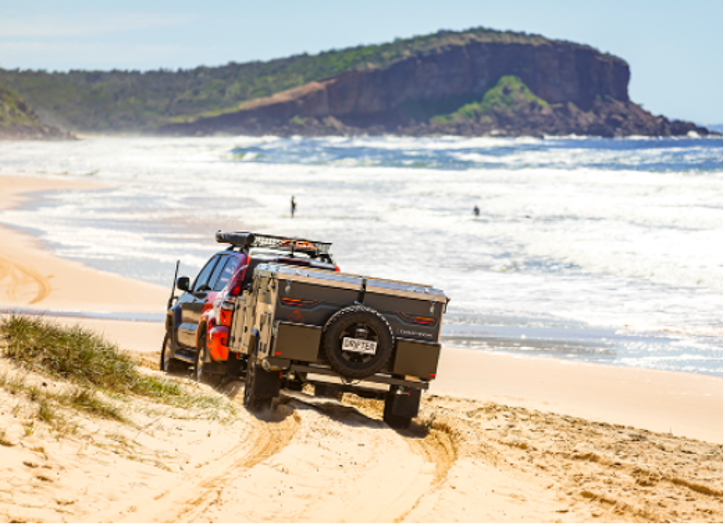 If you have a camper trailer, make sure there's room for all your gadgets! Image: Cub Campers
Hook me Up
Command Hooks are great to use in an RV. Being detachable, you can hang them wherever is convenient during your camping trip—without the long-term commitment. Attach them to the wall and use them to hang hats, towels, keys, and any form of lightweight clothing. Just ensure not to overload them!
Tearing Strips
Similar to Command Hooks, Command Strips are removable adhesives, typically used to attach things to your RV's wall. They are strong enough to bear the weight of a mirror, framed artworks, or framed photographs. Basically damage-proof, Command Strips are easily removed if you wish to relocate them. To release a strip from the wall, just pull its tab.
For the Sleeper-Inners…
Just because you're camping doesn't mean you need to wake up with the sun. If you'd rather get a little shuteye in the morning, invest in some light-blocking curtains. As well as blocking light, these curtains also provide an extra layer of insulation, which can potentially save you money on the heating or cooling bills (if your RV has that feature). They have the bonus of being customisable to your aesthetic and can set the theme for some interior design opportunities.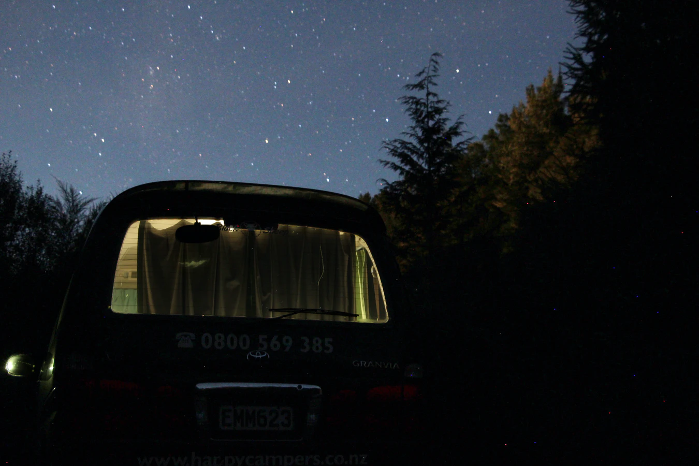 Light-blocking curtains! Obviously these aren't assembled in such a way that adequately blocks light, but you get the idea.
Instant Pots
Instant Pots are fantastic for camping trips. They have the advantage of being fairly compact and multifunctional. They can cook (of the slow or pressure variety), steam, sauté, and even make quality rice. You could almost kiss your stovetop goodbye! As a camping hack, try lining your Instant Pot with slow cooker liners. Once you've finished your meal, the clean-up routine will consist entirely of binning the used liners. That's it; that's the process!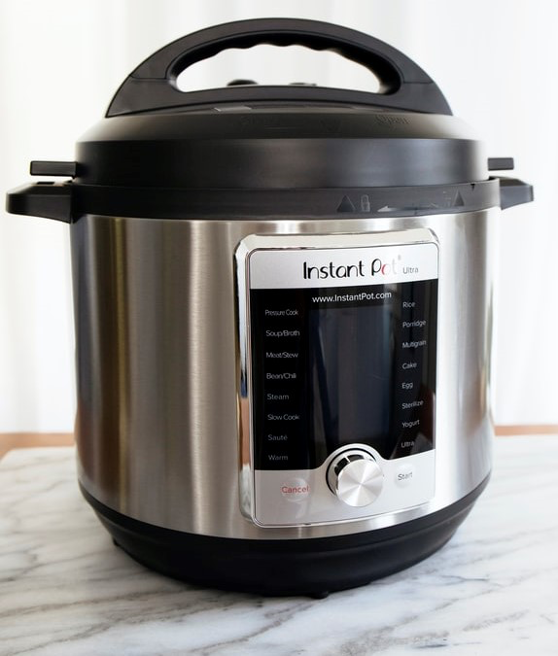 For food fresh in an Instant!
Fridge Bars
No, we're not talking about having a fully-laden bar in your RV—though that would be pretty cool. A fridge bar is a nifty little pole that holds food in place whilst travelling. When opening the fridge or pantry, the last thing you want is for food and drink to literally fall victim to gravity. Fridge bars help hold food and drink in place and provide a preventative barrier between the shelf and the floor. Easy to install and fairly low-budget, fridge bars are a must-have.
Your RV's on Fire
Fire extinguishers are an essential safety item—for RVs or anywhere else. Ensure that you're acquainted with their basic functionality and that you know how to use them. Ideally, you'll be keeping one in the kitchen and one by the engine. You'll never know when you might need one, so ensure to keep one or two handy. The last thing we need is your RV going up in flames.
First-Aid Kit
Building on the above point, a first-aid kit is an item you'll want to have on hand wherever you're travelling—especially if you're travelling rurally and may be far away from a hospital. At a minimum, first aid kits should contain tools that control bleeding, assist with breathing, and support emergency CPR procedures. These can include medical tape, bandages, a SAM Splint, trauma shears, and a CPR pocket mask, for starters. You can read more about first-aid kits here.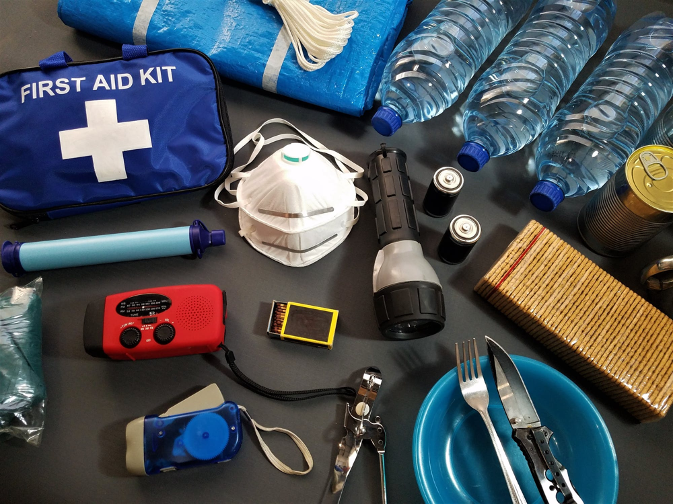 The RV gadget you really hope you won't need to use but shouldn't leave home without.
So, there you have it: a basic run-down of the must-have ultimate RV gadgets. These are just a few suggestions to get you started. Ultimately, 'must-have' is a subjective word and whatever you consider to be 'ultimate RV gadgets' will be determined by your individual preferences.
If you are a holidaying homebody—as oxymoronic as that may sound—you may consider family photos or vinyl artwork to be RV essentials. If you find it hard to go completely off the grid, you may consider some more technological gadgets—such as Wi-Fi boosters or Bluetooth speakers—to be essential to your trip. Depending on the size and capacity of your RV, you may consider advanced safety features and even bathroom-cleaning products to be essential. It all comes down to what you need to feel at home away from home (and what your RV can provide).*
*Obviously, safety comes first, and something like a first-aid kit truly would be an essential item. Please prioritise critical safety items.

Laila Azzahra is a professional writer and blogger that loves to write about technology, business, entertainment, science, and health.